Women will hold 1 in 4 leadership roles at global tech firms in 2022: Report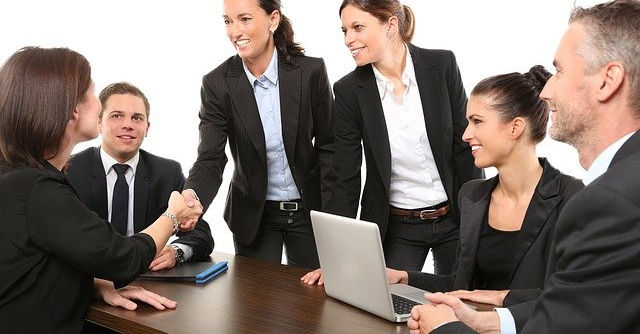 More women are getting into leadership roles in the tech industry, an area that has long been dominated by men. A new report released by consulting firm Deloitte, said women will hold about one in four (25%) leadership roles at large global technology companies this year. That is a jump of 20% from 2019. The momentum is noticeable since the participation of women in the tech industry, especially in leadership roles, has tended to lag behind over the years, it added.
Authored by Susanne Hupfer, Sayantani Mazumder, and Gillian Crossan, the report said that the ongoing diversity efforts have encouraged women to break the industry's glass ceiling and move to the leadership roles in growing numbers.
According to Deloitte's estimates, women's share in the overall global tech workforce has increased nearly 7% between 2019 and 2022, while their share in technical roles has grown by 11.7%. Notably, the fastest growth — an estimated gain of nearly 20% — has occurred in the proportion of women in leadership.

The report comes at a time when the global tech industry is trying to improve its image of a mostly "white male dominated sector". Even though tech giants such as Google, Facebook, and Twitter have published their diversity reports over the last decade, the progress has been rather slow. Also, women not only in tech, but almost every industry, have been hit hard by the Covid-19 pandemic, having to either scale back on their work commitments or quit their jobs to care for their families.
Also read: Jobs for women in IT sector to emerge in coming months: Monster.com
Nonetheless, several large tech companies have committed publicly to improve gender diversity. For instance, the report said, Intel aims to double the number of women and underrepresented minorities in senior leadership roles by 2030. Even Hewlett Packard (HP) has pledged to reach 50% gender equality in roles at the director level and above by 2030.

The list of companies that are improving gender and other diversity agenda are in fact growing across the world. For example, Intuit has its employee network 'TechWomen@Intuit' that focuses on the growth of the women technologists' community including sponsorship by leaders, development workshops and community building.
Nidhi Gopal, Vice President — Product Development, Intuit, said that while women have made significant strides in representation, especially in senior leadership positions, lack of proper mentorship, coaching and training on working in diverse and inclusive teams continues to add to the challenges for women.
Nonetheless, she said, "The tech industry today is fast-paced and there is a growing realization of how women are bringing in deep empathy and diverse thought to the work culture."

Stressing on how mentorship is the way for women to move ahead in their careers, Prashanti Bodugum, Vice President — Technology and Chennai Center Head, Walmart Global Tech India, said that women tech leaders need to become role models and mentor (other) women to help them fully realise their true potential and feel confident in the profession they choose.
"We need to ensure that women are provided with the right support to pursue their careers while also realising that they can take roles beyond the fixed stereotypes," Bodugum said, adding that "upskilling or training them with new skills like digital, tech modernisation to enhance customer experience can benefit both women (given their intuitive mindsets and agility) and organisations on the whole."
Deloitte authors have also made several recommendations for tech companies to boost their diversification efforts, such as goal-setting and transparency. They said tech companies must report and track progress to understand what is working for them and what isn't. And more importantly they need to create an inclusive culture that's essential to recruiting and retaining a diverse workforce — something that needs continuous effort and cannot be achieved overnight.

---