How enterprises can ensure success with multi-cloud strategies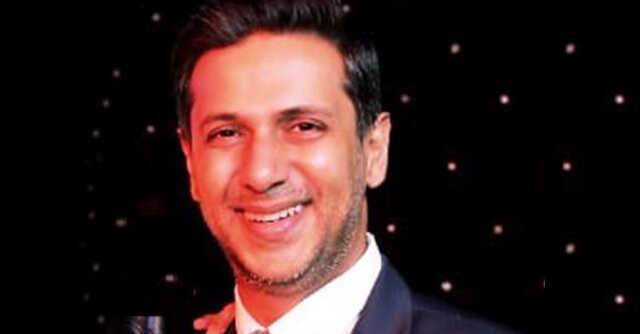 Even before the pandemic, it was common for organizations to work with multiple cloud vendors for specific workloads. With the onset of the pandemic, many organizations have tried to cut down on their risk by putting their workloads on multiple clouds. This is corroborated by research firm, Gartner, which says that by 2022, about 75% of enterprise customers using cloud infrastructure as a service (IaaS) will adopt a deliberate multi-cloud strategy.
As every organization is different, the multi-cloud strategy will differ accordingly. That said, there are a set of best practices that every enterprise can follow for ensuring success of their multi-cloud strategy.
Some best practices include:

Mapping workloads to cloud services
Different workloads have different needs with respect to uptime, scalability, sensitivity of data and SLAs. Hence, enterprises must choose the right cloud for specific workloads. This ensures that the appropriate infrastructure components in the cloud are provisioned according to specific business needs. This is also crucial for ensuring availability as the IT team can then define and standardize the parameters for choosing the cloud according to the workload.
Leverage cloud governance tools

In a multi-cloud environment, a cloud governance framework is extremely important in controlling costs as organizations can analyse and monitor costs in a centralized location across multiple clouds. A proper cloud governance framework also ensures that processes are standardized and tools for monitoring and governance can work across multiple cloud providers and onsite platforms. The cloud governance framework could include a set of policies for compliance, cost optimization or security.
A cloud governance model helps in reducing costs as cloud usage metrics can be analysed at a central organization level across different business units or teams. Organizations can track this data to analyse and monitor costs and reduce spend by analysing granular usage data to compare actual performance with provisioned capacity and identifying assets that can be quickly terminated for greater efficiency. By using a cloud governance model, enterprises can automate their policy management to standardize their cloud operations and improve their operational efficiencies. This also helps in ensuring adherence to compliance related to different regulations.
Use application performance management tools to get complete visibility

In a multi-cloud environment, organizations can get complete visibility into the performance of every application by using application performance management tools. They can also use these tools to correlate the performance by mapping performance of applications with the infrastructure. These insights can be used to better plan and prioritize infrastructure planning for the future. The biggest benefit of an application performance management tools is its ability to trace a transaction across different clouds. This can be a big benefit during a cloud migration.
Reassessing security
In multi-cloud environments, as security controls may be different for different cloud setups, it is critical to do a regular scan of known vulnerabilities such as SQL injections, cross-site scripting, embedded malware or improper server configurations. This can help administrators to take the required necessary steps to protect the applications and associated infrastructure. Access controls are also extremely important in the context of a multi-cloud environment. When data and applications span multiple clouds, it becomes challenging for enterprises to understand and monitor who is accessing which application. In an environment spanning multiple clouds, authentication which balances security and convenience is essential. A single sign on feature that enables authentication across multiple cloud-based systems can help enterprises achieve this goal. Additionally, by using cloud application security broker tools for application access and two-factor authentication, enterprises can enforce an additional layer of security.

Consider outsourcing
Managed Service providers have the expertise and experience to ensure that enterprises get the best out of their multi-cloud environment. From cloud management tools, frameworks and experienced personnel, managed service providers can help enterprises improve the overall performance of their cloud ecosystem with a lower TCO. From a security perspective too, managed service providers are better equipped to handle the latest threats as they continuously monitor threat vectors, and can also ensure regulatory compliance.

Karan Kirpalani
---
Karan Kirpalani is the Cloud Head at NTT Ltd. in India.
---