Non-tech women pros find fatter paychecks in coding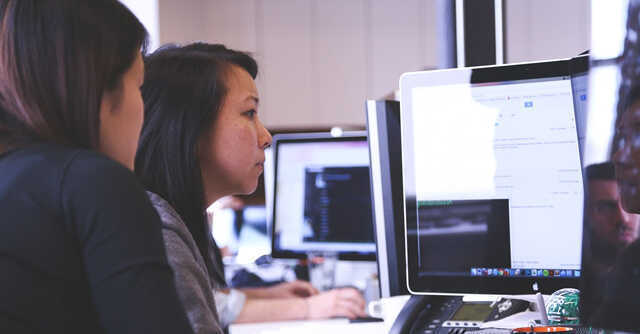 Gurugram-based commerce graduate, Meetu Agarwal, had just finished a three-month internship at a finance firm in Delhi in 2020. When her firm hired her for a full-time position, Agarwal decided that learning to code could enhance her qualifications and increase her chances of getting well-paid jobs. She took up an online course in programming languages Python and Java, which could help enhance her finance projects.
She said that Python can be an effective tool for automating Microsoft Excel documents. It allows complex calculations to be "done in no time" and is better than the built-in programming that Excel has, which uses Visual Basic for Applications for data analysis.
Agarwal is one among many working women in India who do not have tech backgrounds but are yearning to add coding to their resumes. Industry experts said that acquiring these skills have become easier today, as a plethora of courses and certifications are available online.

For instance, online learning platform Coursera said it has seen a 10% increase in women coders post-pandemic. Raghav Gupta, managing director, India and APAC, Coursera, said that courses in computer programming get the highest enrolments in India, followed by machine learning and data science.
Similarly, in a report published in March 2022, ed-tech firm Skillsoft, said that the number of female coders in India increased from 26% in 2019 to 24% in 2021.
Some firms have also tried to encourage their own employees to get into coding. For instance, Tamanna Bhasin, senior software engineer at the Indian arm of US-based IT firm Intuit, said that the company encourages its female employees to learn coding through a program called "Women Who Code".

Deepti Sagar, partner, Deloitte India, pointed out that knowledge in coding and data skills makes an employee more relevant and the pay packages becomes more attractive, irrespective of their original educational background.
Manisha Sen, who works as a human resource (HR) manager at a mid-sized IT firm in Kolkata, agreed. "It doesn't matter whether you are in HR, sales, marketing, finance or operations," she said, adding that women who know coding can earn up to 30-50% higher hikes than their peers.
Agarwal herself, said that she started at a salary of Rs. 5 lakh per annum as a full-time finance manager, but her salary has increased by 35% since adding coding to her skillset.

While coding helped Agarwal automated excel sheets, Sen said that programming languages like HTML and JavaScript can help content marketers improve content development strategies. In addition, business analysts can enhance their usefulness by learning to use structured query language (SQL), a language that helps manipulate databases.
That said, the number of women taking up coding has risen in the last two to three years, the industry remains dominated by men, who comprise around 70%-75% of the workforce, according to various reports.
According to Sekhar Garisa, chief executive officer at job portal Monster India, the gap can be narrowed by a collective effort from both academia and corporates to include more women from Science, Technology, Engineering and Mathematics (STEM) as well as non-STEM backgrounds.

Professor Sreelakshmi Manjunath, assistant professor at the Indian Institute of Technology (IIT), Mandi, observed that "the creation of supernumerary seats for female students has perhaps helped more women get into programming courses and take up coding-related jobs in the last two years."
Some, like Deepa Ganapathy, vice president, Quess IT Staffing, believe that all-women hackathons are a great way to break gender stereotypes and provide a safe space for women to network, collaborate and code.
---