In online learning, most teachers still struggle with digital tools, finds survey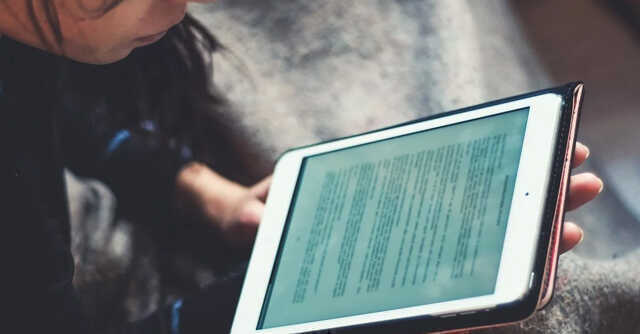 A lack of proficiency in digital literacy continues to be a key challenge for teachers in India. Even after two years of the pandemic that made digital learning a norm, a majority of teachers in a new survey said that they continue to struggle with digital tools.
The study done by TeamLease EdTech, a learning solutions company (and first launched on LinkedIn) showed that due to the sudden transition to online teaching, majority of teachers (80%) learnt by practice; over 35% equipped and prepared themselves by taking course provided by institutions, from friends/colleagues (25%) and by undertaking self-sponsored courses (19%).
Three-fourths of educators felt that students tend to lose interest during online classes and nearly half the teachers said that both students and teachers are still uncomfortable with digital integration.

From an infrastructural point of view, over two-third of teachers said that Internet connectivity is a challenge and more than half suffered due to a shortage of dedicated laptops/smartphones with students.
Less than a third of the respondents can manage an online learning management system (LMS) and less than 15% can operate virtual cloud labs. What's more, four out of 10 teachers still feel that the existing digital skills training is inadequate to enable them to teach students more effectively.
In India, there are around 1,100 universities, 42,343 colleges and 11,779 standalone institutions and 38.5 million students, said the survey.

"With the aggressive push towards digitisation in learning through the National Education Policy (NEP), and University Grants Commission (UGC)'s recent announcements enabling more universities to go online; it is imperative that a higher percentage of teachers are highly proficient and better equipped with the nuances of online teaching," said Shantanu Rooj, Founder and CEO, TeamLease EdTech.
Interestingly nine out of 10 teachers foresee that the technical and pedagogical skills they have acquired over the last two years prove useful to them. In fact, 66% felt that these new digital skills have opened better career opportunities for them. According to the survey findings, teachers have also expressed their interest to continue using digital tools in the future for virtual classrooms, online assignment, pre-recording content and online examinations, including using virtual cloud labs.
The findings make it evident that while digital learning is here to stay, a greater integration of digital mechanisms with conventional learning, upskilling and reskilling the teaching community will be crucial, said Neeti Sharma, Co-Founder and President, TeamLease EdTech.

Currently many teachers are undergoing some form of training conducted by the institutes or taking Online/MOOC courses, Sharma said, going forward, the skilling endeavour needs to customised, especially to prepare educators for emerging digital competencies like artificial intelligence (AI), augmented and virtual reality (AR/VR), blockchain, internet of things (IoT), 3D printing, Metaverse and Web3, among others.
---