Amendment to IT Rules seeks to impose oversight on social media content moderation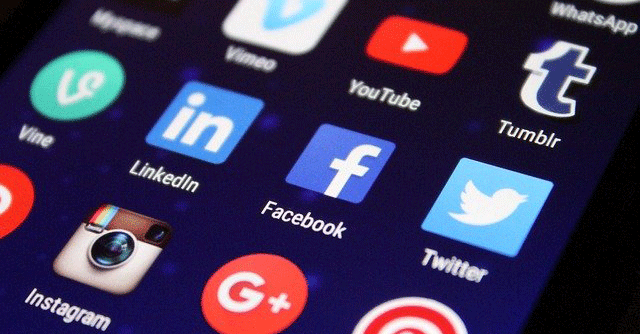 India's Ministry of Electronics and Information Technology (MeitY) wants to set up a committee that can impose binding diktats on 'intermediaries' especially social media platforms with regards to content moderation and suspension of accounts.
The proposal to set up such a committee was made through a draft amendment to the Information Technology (Intermediary Liability and Digital Media Ethics Code) Rules, 2021. It was published on June 1 on the MeitY website, but was later removed and wasn't republished until the time of writing.
Prasanto Kumar Roy, a tech policy analyst, said that Meity's proposition received "a lot of flak" since being notified. "Government control over decisions made by private platforms is a ridiculous idea, and it is entirely unprecedented worldwide," he added.

The draft suggests that the Grievance Officer appointed by social media companies in India will have to compulsorily acknowledge users' appeal against suspension or blocking of their accounts within 24 hours and offer a resolution within 15 days. If users are not satisfied with the response, they can now appeal to a 'Grievance Appellate Committee'.
Currently, if users are not satisfied with resources offered to them by a Grievance Officer appointed by a social media firm in India they could approach a court. If the amendment is made, the Appellate Committee will work as an intermediate step between a company's grievance officer, and the judiciary. It will include a chairperson and members who will be appointed by the central government.
Users with grievances can appeal to this committee within 30 days of receiving a response from the company officer, and the committee itself is required to issue a response in the next 30 days to the complainant.

Meity further stated that judgments issued by the Grievance Appellate Committee will be binding on a company, which will have to comply if the draft amendment is formally adopted into the IT Rules, 2021.
The proposed amendment also states that any social media intermediary operating in India must "respect the rights accorded to the citizens under the Constitution of India." This includes the freedom of speech and expression, accorded under Article (19)(1)(a) of the Constitution of India.
This has been a contentious issue for social media platforms, whose content moderation policies have faced criticism around the world for political bias. For instance, in May last year, the government of India labeled an act of content moderation by Twitter to be "prejudged, prejudiced and a deliberate attempt to color the investigation by the local law enforcement agency." Twitter had labeled images posted by Sambit Patra, spokesperson of the Bharatiya Janata Party (BJP), as "manipulated media".

Since then, the IT Rules, 2021 have sought to establish oversight on how social media companies operate and moderate content. However, it is not clear how MeitY plans to establish the Grievance Appellate Committee alongside the existing content moderation efforts by social media companies.
Facebook and Twitter did not respond to requests for statements on the amendment, at the time of writing.
Prateek Waghre, policy director for digital rights advocacy organization, Internet Freedom Foundation, told Mint that the exact way in which such a Committee would be applied and put to work remains unclear.

"There doesn't seem to be a legal basis for the amendment, in terms of how they are asserting themselves in this process. It's unclear in terms of how the committee would function, but it looks like they are creating executive oversight – through which users can make content moderation appeals," he said.
Waghre also added that there is little to no precedent for such committees being imposed in liberal democracies around the world, at least as of now.
---