AI 'employees' get their own job portals for companies to hire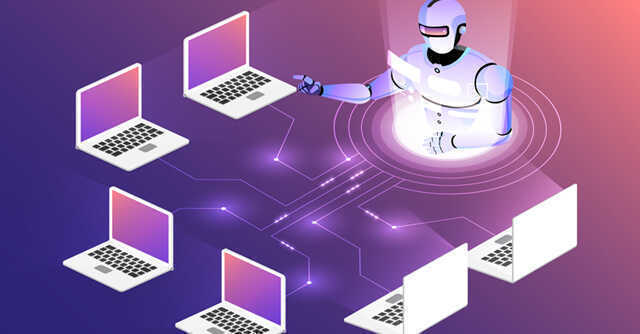 Sara is a favourite among employers, and every job aspirant is envious of her. Since she listed her profile on a jobs portal last month, Sara has been hired 11 times as an employee assistance expert, who is well-versed in human resource management systems developed by SAP, as well as the Microsoft Teams application. But, what is it that helps her land plump jobs in the HR teams of companies, despite a tough jobs market?
Well, Sara specializes in repetitive jobs, and is driven by an artificial intelligence (AI) algorithm.
Like many of her peer AI workers, Sara is listed on automation platform E42's storefront, which was launched late last month. According to Animesh Samuel, co-founder and chief executive of E42's holding company, Light Information Systems, the marketplace mimics a job portal, but exclusively for bots. Through this platform, companies can hire an AI worker, to replace humans engaged in a variety of roles.

E42 is a process automation platform, which develops bots to help companies automate a variety of tasks. The company has 20 direct clients, including Mahindra and Mahindra, Tata Consultancy Services and Hindalco, among others.
These companies have used E42's AI platform to build bots that can automate structured assignments—tasks that do not require many variable factors —in, say, accounting or human resources. Automation Anywhere, the initial public offering (IPO)-bound robotic process automation firm, too, offers a digital worker bot store, which allows anyone to hire AI workers for specialized tasks such as the Salesforce-certified sales operations, and IT administrators certified in Google Cloud and Amazon Web Services platforms, among others.
Milan Sheth, executive vice-president, Automation Anywhere, said such platforms and tools have been around for a while, and his company owns a 65% of the market share in the digital worker space. Large companies often use the platforms to sell the bots to smaller firms or put them up on a contractual basis.

For instance, Mahindra's 'Genie' AI bot, which was built using E42's AI platform, can be hired as a service through the marketplace. To hire an AI employee, companies can log into the marketplace to access job listings, find the right bot or AI employee, pay the requisite fee, and 'hire' them.
Hiring refers to companies getting access to the bot's application programming interface (API), to integrate it into their internal IT infrastructure. APIs are software intermediaries allowing two computer programs to interact with each other. Using APIs companies can integrate the AI workers in their day-to-day workflows.
Hiring bots hasn't surprised industry experts. In fact, most feel that it is a natural progression in the field of automation in enterprises. "About a third of all Indian companies today say that they cannot integrate AI into their systems, because they lack financial resources and the requisite human talent required to build such a tool. It would, therefore, only make sense for bigger companies to build such AI tools, and offer them as services through marketplaces," Vijay Bhaskaran, partner and leader, automation and AI, EY India, said.

While there are instances of AI bots performing unstructured tasks, most firms confine them to structured processes, such as evaluating job applications, Sheth said. A shortage of digitally skilled workers also spurred the use of AI, as most firms are deploying tech-enabled solutions but do not have people who can manage them.
"This is where AI workers can help make operations efficient, instead of just relying on upskilling of human talent to fit a role," said Sheth.
However, tasks handled by AI bots are not very complicated and will not impact the jobs market for the workforce, said Bhaskaran. "Their efficiency makes sense for basic tasks, but humans will still be needed for the more advanced processes," he added.
---