Need for security professionals will rise as brands move towards web3, metaverse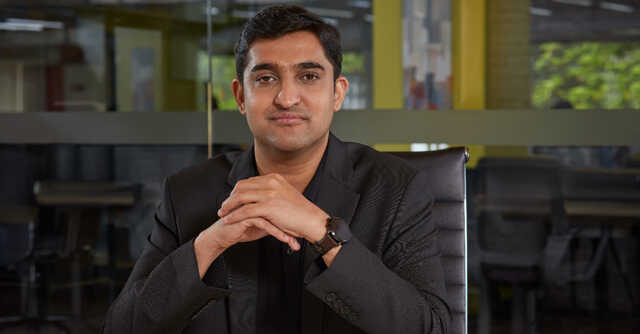 The surge in cyber-crimes can be traced through the increase in the average cost of a data breach, which rose from $3.86 Million in 2020 to $4.24 million in 2021. And by October 2021, the total number of breaches had already exceeded the total for 2020. Furthermore, phishing is responsible for 90% of all data breaches, has increased by 65% in the previous year, and has cost businesses more than $12 billion.
From healthcare to financial services, cybersecurity responsibilities have spread across the board. In fact, the significance of cyber security threat assessment can be seen as per the new directive from the Indian Computer Emergency Response Team (Cert-In) which has recently revised the reporting time of any cybercrime to 6 hour to mitigate risks. Now that the globe is migrating into the new virtual arena with the advent of Metaverse and Web 3.0, the complexities of attacks, and availability of newer avenues to target is leading to a sharp increase in the demand for cybersecurity professionals.
Web 3.0 and cybersecurity threats

Web 3.0 is the evolution of the internet where apps and websites can evaluate data from a user's profile, with the aid of Machine Learning, Big Data, and decentralized ledger technology. There are no central servers in this system, unlike the Web 2.0 model, and the data is open and autonomous. Therefore, with evolution, the most critical challenge here would be data quality, availability, confidentiality, and manipulation. Since nearly every business now uses digital and network technologies, ensuring data security has become a top priority for businesses of all sizes.
Despite the numerous advantages of networking, it increases the risk of security concerns such as data theft and security breaches. The consequences of a power grid breach could be costly in terms of time, money, and even human life. When it comes to patient records and sensitive information, hospitals are increasingly relying on digital technology.
Demand for cybersecurity experts give rise to skilling

Due to the vast amounts of information and data they collect and retain, local and national governments are particularly vulnerable to cyber-attacks. While public awareness and training are crucial, cybersecurity specialists are critical in today's world. They contribute to the development of innovative methods for combating cyber risks and serve as the first line of protection against spam, phishing, malware, viruses, and other forms of cyber threats.
Therefore, to upskill in cybersecurity discipline the most important factors to consider for the course selection would be to learn about skills like Python, Linux, Cryptography, Threat Modelling, Splunk, Kali Linux, OWASP Top 10, Penetration Testing, NIST Cybersecurity Framework to be equipped to become Cybersecurity Managers or Analysts. Businesses, large and small, are always on the lookout for qualified cybersecurity professionals to enhance their digital infrastructure and protect their data from unwanted attacks. Despite the fact that the country has many open positions, recruiters are having a difficult time locating qualified candidates. Therefore, the demand for skilled professionals is high, with not enough talent to fill in the available roles.
Edtech courses prepare learners with cybersecurity skills

According to an official report, an increase in cyber-attacks and data protection legislation is expected to create one million jobs and $35 billion in opportunities in India by 2025. As a result, those who are considering a career in cybersecurity may want to take advantage of this opportunity.
Therefore, opting for cybersecurity courses from edtech firms that offer both UG and PG Cybersecurity certifications would be wise, especially if one is looking to transition their career. These certifications will teach learners about the overall security network, cryptography, data secrecy, network security, and more, preparing them for careers as Cyber Security Experts, Engineers, Analysts, and more.
The Internet is populated with information, but the right course and upskilling can land one the right job in the cybersecurity domain, with the latest skills. Cybersecurity as a domain will only evolve with time, as we seek out newer virtual avenues to connect and interact on. However, as we progress toward a more virtual and mechanised world of Industry 5.0, the need for evolved cybersecurity skills will be the predominant need to safeguard our privacy and well-being.


Arjun Mohan
---
Arjun Mohan is the chief executive officer, India at upGrad.
---