Harnessing blockchain's promise to supercharge India's next phase of growth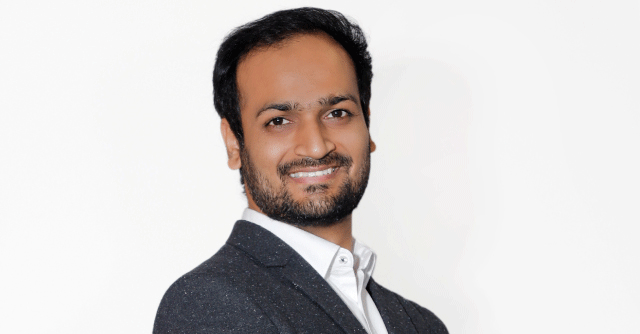 India has been at the forefront of innovation leading the world with its unparalleled talent especially when it comes to the technology sector and IT skills. The country has climbed 40 places in its rank on the Global Innovation Index since 2015, witnessing significant growth and a budding culture of entrepreneurship.
In 2021, India surpassed the UK as the third biggest unicorn hub just behind the USA and China, as a record high of 42 Indian start-ups were valued at over $1 billion. These developments have been a result of a combination of factors, including affordable mobile data, increasing smartphone adoption, rising technology awareness, and several favourable policies as the government pushes to foster a digital economy and the "Make in India" campaign.
Last year, fintech companies continued to grab investors' attention and when we talk about fintech in today's world, it is impossible to ignore crypto and the technology behind it, the blockchain. Today, India ranks second on the 2021 Global Crypto Adoption Index.
The Indian Ministry of Electronics and Information technology released its National Blockchain Strategy in 2021 which forms the building blocks for the growth and development of blockchain. While crypto is just one use-case of blockchain, there are many other use-cases where India can leverage the tech for the country's growth.
There are many applications of blockchain technology that have the potential to contribute to India's projected $5 trillion economy by 2024-25. As blockchain continues to grow and innovate, there is an emerging theme that is gaining prominence and has the potential to accelerate and contribute towards India's next phase of growth: Web 3.0. According to research from India Strategic Partnership Forum (USISPF), Web 3.0 is expected to add $1.1 trillion to India's GDP over the next 11 years.
Web 3.0 is a decentralised online ecosystem built on the blockchain wherein web applications built on Web 3 are owned by the users and not controlled by any centralised entity. Web 3.0 allows people to conduct businesses with each other while being in control of their data. It is self-governing and verifiable and since more people are becoming aware and conscious of sharing their data on centralised apps, Web 3.0 will be their preferred choice in the near future which will provide huge business opportunities in the country.
Web 3.0 gives back power to the content creators who currently end up sacrificing a significant chunk of their revenue to the centralised apps.
Web 3.0 is drawing significant attention in the Indian start-up space and has secured investments worth $500 million in the past few months. It provides a huge employment opportunity for India's next phase of growth as companies developing apps on Web 3.0 will require skill sets ranging from blockchain developers, front-end and back-end developers, machine learning experts designers, to data scientists and content writers to name a few.
According to an industry report by NASSCOM, the Indian start-up environment has the potential to create over 8 lakh new jobs in the Web 3.0 industry by 2030. As a breeding ground for tech professionals, India is well-positioned to lead the world in developing Web 3.0 applications and bolstering the Indian economy.
Metaverse is another emerging innovation in the blockchain space and can be thought of as a virtual world where humans will engage with Web 3 applications. The term is increasingly being used by companies in an effort to ramp up innovation in the sector and has gathered massive interest on the internet especially after Facebook rebranded itself to 'Meta' with the vision to become a leader in the metaverse.

Companies such as Infosys and Tech Mahindra have entered the metaverse space with new business arms as the metaverse marketplace is expected to cross $2.5 trillion by 2030, as per a report by Bloomberg Intelligence.
The Metaverse is built using other technologies such as Augmented Reality (AR) and Virtual Reality (VR) which provides an opportunity for Indian tech companies to ramp up innovation in supporting a holistic metaverse infrastructure.
The other applications where blockchain can contribute towards the economic growth and the government can take advantage of the tech include the transfer of land records, delivery of public goods and services, customs clearances for efficient exports and imports, health records, digital certificate management, charity donations, managing agri supply chains, and SME financing to name a few.

Due to the data transparency and auditability that blockchain provides, these services can be provided more efficiently, thus maintaining the accountability of e-governance and managing the resources and the budgets more economically.
Moreover, blockchain can take advantage of the digital infrastructure provided by the government and leverage existing applications such as ePramaan, DigiLocker and eSign, making it easier for different departments to integrate blockchain, setting the momentum for the next IT reforms.
India has the potential to be a leader in the Web 3 economy as we have the required brain power, the tech, legal and business acumen. By promoting competition, and capacity building, and by creating sandbox environments for research and developments, India can be at the forefront of innovation in Web 3.0. With substantive collaborations between the tech companies, the government, and academia and by drafting the right framework and policies to promote innovation in the space, blockchain can supercharge India's next phase of growth.

---