India's tech sector to remain more resilient to oncoming recession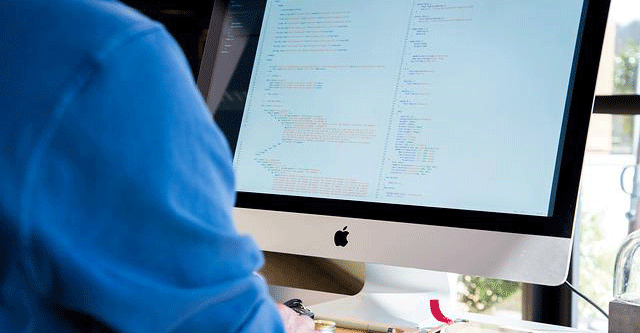 India's technology sector, which has experienced a period of growth over the past couple of years, won't escape the expected global recession scot free but is expected to be more resilient to cost cutting than other sectors. Most analysts believe that a recession in the US may not have far-reaching consequences on IT budgets, but noted that companies are currently in a 'wait-and-watch mode'.
"Things will become clearer in the next 2-3 months but we can expect a 10%-15% decrease in overall technology spends," said Kashyap Kompella, founder and CEO of RPA2AI Research, a global technology industry analyst firm, said.
In May last year, American investment bank JP Morgan downgraded major Indian IT firms from 'neutral' to 'underweight'. This was followed by Japanese financial services group Nomura relegating several IT companies over declining revenue, which added tension and uncertainty to the country's IT sector, which was expected to touch $227 billion this year by industry association Nasscom in February 2022.

According to Kompella, Indian IT companies may not have activated their slowdown playbooks yet, but some of the "multi-billion-multi-year IT projects" by large IT companies may witness a slowdown. However, he did not see much impact on day-to-day technology spending, like IT maintenance, cloud etc.
Further, tech analysts like Jayanth Kolla in fact see "opportunity in the crisis". Kolla is the co-founder of market research firm, Convergence Catalyst, and said he doesn't expect the booming IT sector to undergo a market downturn like the 2008-09 financial crisis this time.
"The last few years (especially the global pandemic) has proved that it is impossible to do without our digital presence. And if companies have to fight inflation or any other economic turmoil, they have realized that investing in digital innovation is the need of the hour," Kolla added.

However, Kolla agreed that while firms may not cut down technology budgets, they might reduce travel costs and limit the grants on highly experimental projects in AI and AR/VR, and instead focus on their core offerings, like cloud enterprise resource planning (ERP), mobile development and analytics, and outsourcing, which will continue to soar.
"Crypto-related technologies, which are still trying to establish a firm foothold, are likely to find the going tough," said Kompella. "Enterprise automation technologies that can deliver near-term benefits will be favoured over artificial intelligence projects that are in the R&D phase," he added.
Furthermore, Anurag Dua, Partner at EY noted that in the past, a recession is followed by a high period of growth in the Indian IT outsourcing business. For instance, during 2008's global financial meltdown, Indian IT companies saw their annualised contract values exceed previous years, with more spending in the government, healthcare and the manufacturing industries.

Dua said that there might be cutbacks in spending in the short term, which will impact a few digital projects, newer models of offshoring would see high growth. "Also, as most Indian IT companies offer services to legacy businesses across sectors including government, manufacturing, banking, and healthcare, IT services business will remain strong despite the recession," he said.
According to Siva Prasad, chief business officer of staffing firm TeamLease Digital, said that large IT services companies are building a "strong pipeline" for the upcoming months and there's no signs of slowdown in hiring either.
Today, quality of talent, cost saving benefits and government policies have made India a hub for outsourcing, with close to 80% of the US and European outsourcing firms showing their preference for Indian outsourcing needs. He said that there is "good growth opportunity" for low-cost resources who can be upskilled.

Jobs website, Indeed, also reports a 5% increase in the proportion of employers hiring during April to June as compared to January to March this year. Sashi Kumar, Head of Sales, Indeed, said that as many as 71% of the employers hired for IT skills, with job roles such as data science, cloud computing and analytics skills continuing to be in demand.
Companies such as Wipro, HCL Tech, Zoho Corp., Clover Infotech and several others plan to go strong on IT spends and hiring. IT-services company Zoho, said it will continue to spend on both employee and Customer Experience (CX) and blockchain platforms because it sees a greater demand in this area, according to Praval Singh, Vice President, Zoho Corp.
He cautioned, however, that the company might see a correction in salary structures and incentives in future. Zoho has 3000 openings across functions in India.

---