8 VPN services you can use in India before CERT-In's new rules kick in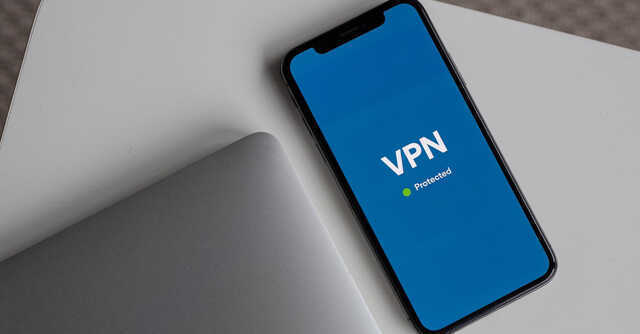 The Indian Computer Emergency Response Team's (CERT-In) recent directives may have made it difficult for virtual private network (VPN) providers to operate in India, but that doesn't mean they have suddenly lost their popularity.
A Virtual Private Network (VPN) allows users to hide their identity on the web and access content that is restricted in a particular country. But the new rules require VPN providers to log users' data and activity, and make the same available to law enforcement and government agencies when required.
Also read: What India's new VPN rules mean for you

India, though, is among the largest users of VPNs in the world, and the Twitter brouhaha over this rule is hence not surprising. According to an August 2021 report by Atlas VPN, VPN in India reached 348.7 million during the first half of 2021, registering a 671% year-on-year (YoY). The report attributed the increase to the rapidly evolving digital ecosystem in the country.
The CERT's rules are still being discussed and are scheduled to come into effect from June 27. In the meanwhile, here are some suggestions for VPN services for both enterprises and general users:
Express VPN

One of the first to remove its servers from India following CERT-In's new rules, Express VPN provides services through its over 3,000 servers located in 94 countries and supports iOS, Android, Linux, macOS, and Microsoft Windows devices. It also claims to work with Netflix, Amazon Prime Video, Hulu, BBC iPlayer, Sky, HBO, and more. The service offers a 30 days money back guarantee and can be a good choice for the people who prefer to watch video content online.
Nord VPN
NordVPN, too, removed its servers from India after the new rules were announced. The service claims to have over 5,000 servers globally and supports almost all commonly used devices, including macOS & iOS, Windows and Linux. The provider also assures 24*7 support, along with a 30-day free trial.

It also has a free peer-to-peer VPN that helps prevent ads and malware, and can be a good choice for iPhone and Android devices.
Proton VPN
Swiss ProtonAG is one of the most respected names when it comes to privacy online. The company, which gained fame through the encrypted email service called ProtonMail, also offers a VPN service called ProtonVPN. While ProtonAG hasn't officially removed servers from India yet, the company has said that it wants to provide "no logging" services, which wouldn't be possible under the CERT-In rules.

No logging services are also provided by NordVPN, ExpressVPN and many others. It means a VPN provider will not maintain any information on the user's activity, data etc.
ProtonVPN claims to have 1,759 servers in 63 countries and provides both paid and free services. It is an open-source, audited and trusted VPN network with advanced security and privacy features.
PureVPN

Pure VPN claims to have over 6,500 servers and provides services in over 78 countries and 96 locations. It also claims to have dedicated servers to watch streaming services online without buffering, and has P2P-enabled servers to access restricted content. It also has a 31-day money-back policy.
Also read: Govt restricts VPN, Cloud Services for its employees to maintain 'security posture'
Atlas VPN

The Atlas VPN offers unlimited connections through its over 750 servers and supports macOS, iOS and Android devices. Even if you haven't used their service, you have probably read one of their reports on the global VPN industry.
Cisco VPN
When it comes to enterprise security, Cisco VPN is among the most used ones. It claims to detect 100 per cent of data breaches within an average time of 4.6 hours. It also works on Mac, Windows and Linux devices.
Fortinet
Fortinet is another VPN service used primarily by businesses. It claims to have over 580,000 customers worldwide. It supports Mac, Windows and Linux platforms and offers SSL VPN with multi-factor authentication.
---