On Tuesday, June 21, Indian electronics maker, Nexxbase Marketing, which operates under the brand name 'Noise', launched its first pair of smart glasses in India. Called the Noise i1, the glasses offer wireless audio streaming, telephony and access to voice assistants like the Google Assistant and Alexa. It even has touch controls on one of its stalks to control all of its features.
The Noise i1's entry into the smart eyewear market comes at a time when global giants, like Facebook and Snapchat, have been pushing similar devices. While the i1 isn't as advanced as those devices, Facebook's partnership with Ray Ban last year, and Snapchat's Spectacles, use augmented reality (AR) technology to make eyewear that can be used to interact with the real world.
The Noise i1, on the other hand, is nearly identical to what audio major Bose offers, with the Bose Frames smart glasses. The difference? While the Bose Frames cost at least ₹15,000 in India right now, Noise promises to offer the same feature set at ₹5,999. The same is true for Facebook's Ray Ban Stories and the Snapchat Spectacles.
Not the only one
Noise, though, is not the very first smart glasses that have brought such technology to the affordable segment. Titan's sub-brand Fastrack, in 2020, launched the Fastrack Smart Audio Sunglasses – also with a similar feature set. The latter offers wireless audio playback via Bluetooth, can relay audio prompts while navigating, and can take calls as well. While it does not support quick call-ups of voice assistants, that is not really a deal-breaker – the key features are covered.
At present, the Fastrack smart glasses are available for retail at ₹3,499 – even lesser than what Noise already charges.
Functional for concept products
To be sure, the Fastrack Smart Audio Sunglasses have already proved in the market that the concept of inexpensive audio-streaming eyewear is not impossible. For basic functionality, the Fastrack frames work well enough. The audio quality is basic at best – there are no elaborate driver setups to truly offer a rich sound signature. However, that wasn't the purpose here.
What the Fastrack frames did was showcase how a largely concept stage product can be commercially viable – that too at an affordable price point.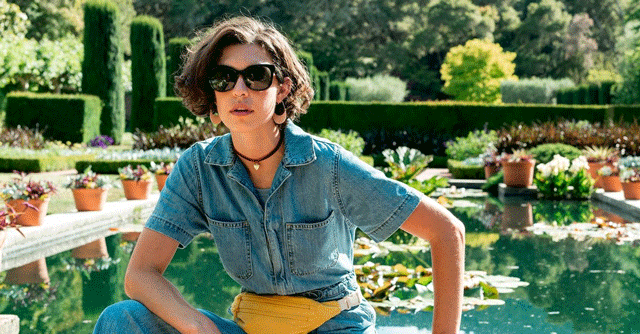 While Noise i1's audio credentials are yet to be tested, the true value of the brand entering the smart glasses segment could lie in the impact of the launch bringing in more brands to this segment.
These smart glasses are not going to be an audiophile's choice – even the Bose Frames offer shallow audio delivery. However, what Bose has managed to do is offer reasonably good channelling of sound through to ears – a feature that remains to be tested with the Noise i1.
If Noise can get the voice calling bit right for its smart glasses, it could make a strong case for itself as an interesting novelty gadget to buy – for those who wish to try out smart glasses, but do not wish to splurge up to ₹20,000 on the Bose Frames.
Not truly 'smart'
To be sure, though, none of the three smart glasses mentioned above – Bose Frames, Noise i1 and Fastrack Smart Audio Sunglasses – are truly 'smart'. While Bose markets its Frames under the Bose AR (augmented reality) sub-division, the glasses do not have AR visuals for delivering notifications or giving visual navigation prompts.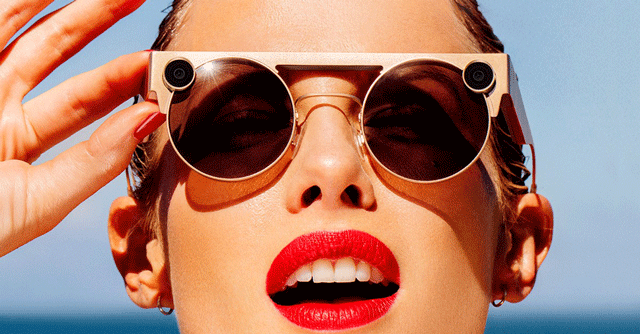 Products such as the Snap Spectacles 3 (by Snapchat), which costs ₹29,990 in India, and the Ray-Ban Stories (unofficially sold in India at around ₹25,000) could qualify as being a basic version of being 'smart'.
They sync with a smartphone, which allows them to be hooked to the internet. Both the glasses also come with built-in cameras, with Snap's latest generation Spectacles featuring two cameras to take 3D photos and videos.
The 3D image capturing can then be merged with AR filters on the Snapchat app to add visual enhancements to the captured image or video. The glasses, however, do not relay notifications, and cannot directly post to your Snapchat feed – you still need your phone and the app for it.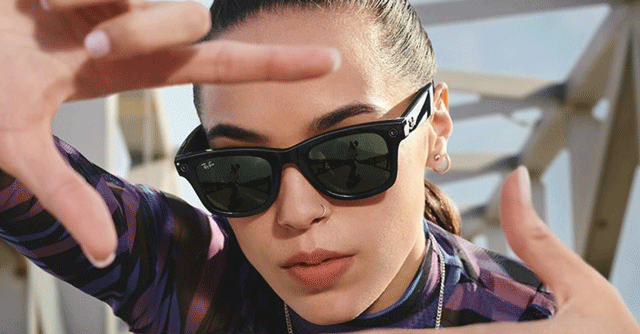 The feature set that Ray-Ban Stories offer, which is essentially Facebook's first attempt at making a pair of smart glasses, is nearly identical to the Snap Spectacles 3. For Facebook (now Meta), the former is a precursor to the company's upcoming Meta AR glasses – which is tipped to offer functionalities such as notification prompts, making them more like computers you can wear.
While the likes of Noise i1 are a far cry from being actual smart glasses the way science fiction movies think they could be, they are the first step towards having users getting accustomed to their glasses also becoming connected devices. For the price that it has been launched at, it could do well to popularise what remains to be a very niche concept in the mainstream consumer electronics space, right now.
---