It's easy to be sceptical about the risks of bribery and corruption when discussing them in the digital age. The web has made it so much easier to collude, hide criminal deeds and cheat the system. It's also been a boon for whistle-blowers. The ease of access to information about businesses, organizations, and governments means more and more people can access information that can shed light on corruption. The combination of these two factors has made bribery and corruption risks even higher than before.
Key reasons for some businesses to offer bribes to public officials is to gain favour, secure government contracts and speed up regulatory approval. This happens, particularly in emerging markets where start-ups are recipients of foreign funding from private equity, venture capitalists and other foreign investors. It can have serious negative implications on a start-up's ability to attract foreign investment in the long term. Offering bribes can damage a company's reputation and integrity in the eyes of potential investors. This can lead investors to view the business as risky or unethical, and ultimately choose not to invest in it, as it can also have a negative impact on the value of their investments. For example, if a company is found to have bribed a public official in order to secure a government contract, the value of that contract may be reduced or even cancelled. This could lead to financial losses for the private equity firm that has invested in the company.
There are a number of ways in which businesses can try to bribe public officials, such as by offering gifts, entertainment or other forms of payment and in present times using Cryptos or NFTs. Another way is to have non-employment contracts with relatives or friends of government officials for services that are vaguely defined. Some of these scenarios can be difficult to detect but it can still damage the reputation of the business, deter investors and lead to a potential decline in sales or revenue.
To reduce the risks of bribery and corruption when doing business in foreign markets, investors must ensure that all transactions are conducted through transparent channels, records are kept for all payments and cash transactions are minimised or closely monitored. Additionally, companies should have clear policies in place regarding bribery and corruption, and employees should be trained on these policies. Finally, businesses should centralise financial systems and consider using advanced technologies, such as Blockchain, to improve transparency.
Organizations need to understand the risks associated with bribery and corruption in their respective industry and sector. Basis this understanding, they can put in place compliance programs, do due diligence of their partners and customers and use advanced technologies such as Data Analytics, Blockchain and Artificial Intelligence (AI) to detect, prevent and mitigate such risks.
Data analytics has become a powerful tool for detecting patterns of criminal activity online. It can also uncover signs of unusual expenditures, financial relationships, access to confidential information and patterns of criminal activity, such as abnormally high number of payments made to a particular person or company. Blockchain and AI can be used to track down suspicious transactions and uncover hidden connections between businesses and individuals involved in corrupt activities.
With the rise of online communications and data storage, digital forensic has become an important tool for uncovering fraud, theft, and other kinds of illicit activity in businesses. It can help to analyse communications data, including emails, instant messages and even social media, and identify patterns of behaviour or relationships that may indicate criminal activity. It can also help to analyse financial data such as transactions, invoices, financial records etc and locate patterns of behaviour that may indicate financial misconduct, such as collusion or embezzlement.
Organizations have definitely become more aware of the implications associated with bribery and corruption, as they are taking various proactive measures by leveraging technology to mitigate the risks. However, they have to continue their vigilant stance and be prepared for potentially unexpected scenarios because both, crime and criminals, are also evolving and changing with the advancement of technology.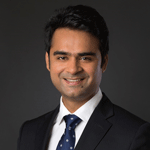 Amit Jaju
---
Amit Jaju is the Senior Managing Director, India at Ankura Consulting.
---