Video gaming has evolved greatly since the time it was first introduced on PCs and then on gaming consoles. Its popularity increased further during the pandemic, and it now continues. According to a recent report by EY and FICCI, online gaming in India grew 28% to reach INR 101 billion in 2021. Globally, technologies like 5G and Edge Computing are obliterating the need for expensive gaming hardware and are enabling Cloud Gaming on smartphones, tablets, and smart TVs while providing similar experiences. A combination of technologies such as 5G, extended reality (XR), edge computing, etc. are helping bridge the physical and the digital world around us. This has also started transforming gaming. Let us take a look at some of the key trends at present, and the possibilities for the future.
The rise of AR/VR gaming
While the launch of Pokemon Go made Augmented Reality (AR)-based gaming popular almost overnight, Virtual Reality (VR) gaming is growing even faster, with many high-profile franchises such as Grand Theft Auto, Minecraft, and Doom becoming accessible through VR headset technologies. In the future, Cloud-based VR could lead to a further reduction in the size of headsets. According to a report by Industry ARC, the global AR and VR gaming market could touch $11 billion by 2026 – a CAGR of 18.5% from 2021 to 2026.
Gaming as a Service (GaaS)
Many 5G service providers and game developers around the world have already launched Cloud Gaming services on a subscription basis or as a bundled offering with 5G data plans. Going forward, we might have Cloud Games that adapt to the specifications of the mobile devices they are played on, to the way the user prefers to play, as well as to the context of the environments in which the gamers are located. Cloud Gaming will open new ways for people to engage with games and with each other. Players could, for instance, view and learn through other players' screens; streamers and influencers could produce in-game content that can be streamed on multiple platforms; or share their virtual assets. Game developers can leverage the power of the Cloud to offer analytics services or their own GaaS and subscription models. We could also see startups introduce alternative gaming models such as pay-per-play, or micro transactions for adding extra features to a game.
Esports as a profession
Over the years, many mobile video games have evolved into Esports, with live audiences, tournaments, leagues, sponsorships, and salaried players. An increasing number of people in India are regarding gaming not just as a means of entertainment, but also as a way to connect with people and earn money amidst times of economic uncertainty. Today, there are professional gamers who represent teams in national and international Esports tournaments. These are fully professional setups, complete with coaches, fitness instructors, and agents. This year, Esports will debut as an official event at the 2022 Asian Games.
A role of the blockchain
Blockchain can open a host of new opportunities in gaming. As blockchain uses powerful data encryption technologies to prevent hackers and cybercriminals from modifying or destroying online transactions, it can be used to create and store in-game assets. Blockchain will make in-game purchases safer and encourage more players to play not just for fun but to earn.
Repurposing gaming platforms for a wider set of interactions in the metaverse
The growth and evolution of the online gaming industry presents significant opportunities for a wide range of stakeholders across the gaming, technology, and wireless ecosystems – network providers & OEMs, game developers and publishers, content creators, technology providers, and others. Moreover, the opportunities are not limited to the domain of games. Gaming platforms have become digital social platforms where players can meet, communicate, live-stream, and make in-app purchases.
Millions of gamers have already gotten used to congregating in virtual settings. The Metaverse promises an even wider range of highly immersive, persistent online worlds for work and leisure and enables new forms of online entertainment such as music concerts. There is an opportunity for games to repurpose themselves as platforms that allow a wider range of user experiences that include socializing, chatting, and other forms of shared interactions.
Safely unlocking the full potential of gaming
A well-regulated online gaming industry holds promise of significant economic benefits and investments. The Union Budget for FY2022-23 focused strongly on the Animation, Visual Effects, Gaming and Comic (AVGC) sector, recognizing its potential for investments and job creation.
The 'Digital Village' and other Government-led initiatives have, in recent years, improved internet access and brought high-speed, low-cost internet to the rural populace. Mobile gaming is now growing fast in rural India and may well catch up with, or even surpass, the pace of adoption in urban areas in the coming years. Against this backdrop, policy interventions based on dialogue and cooperation between concerned parties will help address regulatory uncertainties around gaming and unlock its full potential for both consumers and businesses.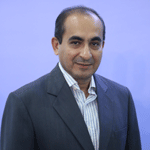 Sachin Kalantri
---
Sachin Kalantri is the Senior Director of Product Marketing at Qualcomm.
---