Microsoft Defender brings in 'Mobile Network Protection' to protect Wi-Fi on Android and iOS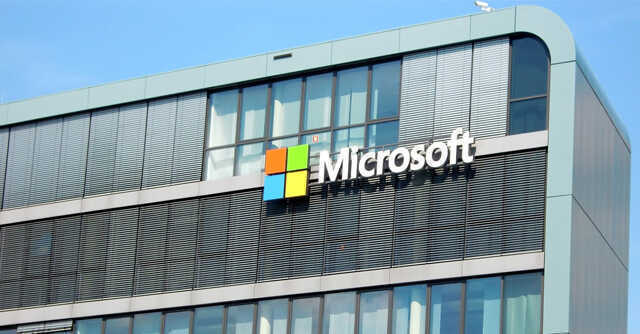 Microsoft has rolled out a new Mobile Network Protection feature in Microsoft Defender for Endpoint (MDE) to help organisations identify threat loopholes affecting the Android and iOS mobile operating systems.
Enterprise networks are more and more embracing mobile devices through wireless connectivity. These smartphones and portable devices bring in a substantial security threat. Remote and hybrid workplace are thus a major target for cyber attacks.
On deploying the new Mobile Network Protection feature on Android and iOS devices that is to be monitored, the enterprise endpoint security platform will protect the corporate networks from attacks and notify in case of a threat related to Wi-Fi or certificates are detected.

"As the world continues to make sense of the digital transformation, networks are becoming increasingly complex and provide a unique avenue for nefarious activity if left unattended" the company wrote on a blogpost.
"To combat this, Microsoft offers a mobile network protection feature in Defender for Endpoint that helps organisations identify, assess, and remediate endpoint weaknesses with the help of robust threat intelligence," it added.
Microsoft said that this feature will also provide an in-app guided experience to connect to secure networks.

MDE will also give remediation options to change networks when a network is determined as unsecure or suspicious.
To test out the mobile network protection on iOS, upon successful login, users have to grant pre-existing onboarding permissions storage and allow notification permission to enable for Endpoint to notify them when a threat is found.
Android users will have to enable location permissions, this lets Defender for Endpoint to scan their networks and alert the users when there are WiFi-related threats.

Microsoft said that if the location permissions are denied by the user, Defender for Endpoint will only be able to give limited protection against network threats and will only protect the users from rogue certificates.
Microsoft is extending the capabilities of the Defender platform. Last month Microsoft said that any users with a subscription to Microsoft 365 will get access to Microsoft Defender. Also, the platform help organisations by shielding all communication from a compromised and unmanaged Windows device.
---