India has the largest FinTech ecosystem in the world after US, China: Study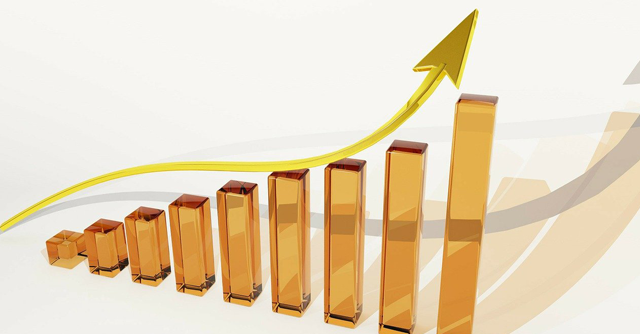 The rise in digital payments has created abundant opportunities for credit democratisation and the trend is likely to endure, with the digitisation of corporates, merchants, and retail consumers creating a vibrant digital payments ecosystem. With large captive customer bases, payment apps are expanding to other high-margin and large addressable markets. Attracted by the immense scope by the Indian market, several FinTech players have entered the space. This exponential rise in digital payments has made India the third largest FinTech ecosystem in the world, said a Redseer report.
The report noted that since 2015, there has been increased investment into InsurTechs and WealthTechs, with payments and alternative finance segments constituting more than 90 per cent of the sector's investment flow.
Also, this phenomenon gives rise to questions such as how the FinTechs and traditional banks can work together and what is the way forward.

To this, the study stated that traditional banks have more sophisticated security features and processes, established networks, and decades of customer loyalty, making it imperative for FinTechs to coexist with banks. The best way forward is for FinTechs and banks to collaborate and leverage each other's strengths.
The report points out that following suit only after the US and China, the Indian FinTech market is poised for a quantum leap. The way forward would be for both banks and FinTechs to work together and enter the next digital wave as collaborators rather than competitors.
The report further stated that till 2019, 75 per cent of consumers were using online money transfers, payment services, or both. In 2020, India had 25.5 billion transactions, ahead of the US, UK, and China combined. In September 2021, India had more than 5.7 billion digital payments worth nearly $2 trillion, (roughly ₹1,55,17,500).

However, the report notes that although "the numbers tell a great story, but it seems that we're only getting started. And payments innovation, MSME digitisation, Covid-19 impact, and government led initiatives, are the major growth drivers responsible for India's FinTech flourish."
Redseer said that the ever-evolving payments industry has continued to attract underserved and last-mile customers with alternative forms of digital payments infiltrating areas where branch banks and ATMs are not feasible. With the high adoption of smartphones, digital payment channels give a simple, convenient, and rewarding payment experience to customers.
By leveraging digital payment options, MSMEs have been able to optimise both their front and back-end operations. Additionally, the government initiatives such as 'Make in India' and 'Digital India' played a significant role in accelerating FinTech adoption.

Demonetisation and GST also contributed to the nation's FinTech revolution, paving the way for a shift from a paper-based economy to a digital one, the report pointed out.
---