Short video platforms may see monetization reach $19bn by 2030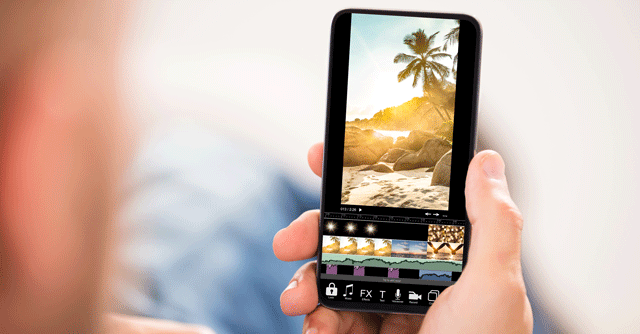 Short video platforms in India are looking at exponential growth in terms of monetizing their user base. While the market is still at a very nascent stage in India, a report published today by market research firm Redseer projects the industry to reach $19 billion in terms of monetization opportunities by 2030.
Mrigank Gutgutia, partner at Redseer, said that the entire monetization volume of all short video platforms in India can be valued at around $150 million as of June 2022. Over the next eight years, Gutgutia said that the monetization opportunities in this space, which includes digital advertisements, video commerce and live gifting, would grow 127x.
Live gifting is a feature where users buy digital items, such as stickers, on short video platforms, and use them to pay creators.

The Redseer Short Form Videos report for the first half of 2022 said that as of June 2022, digital ad spends in short format video platforms across India account for only 1% of all digital advertisements in India – which includes web advertisements, legacy video platforms such as YouTube, and new generation short and live video platforms. This accounts for approximately $100 million in total digital ad spends on short video platforms, Gutgutia said.
The short video entertainment format, popularized by TikTok, saw an influx of homegrown brands after the Bytedance-owned app was banned in India in June 2020. Brands such as InMobi's Roposo, Bolo Indya, Sharechat's Moj and others entered this space, while global majors such as Instagram introduced Reels to cash in on the opportunity left vacant as a result of TikTok's ban.
Since then, a number of platforms have pivoted to alternate avenues. For instance, Bolo Indya has since pivoted to live video instead of short videos, under Bolo Live. Roposo, meanwhile, has largely pivoted to live commerce.

While these platforms are still at an early stage, industry stakeholders said that they are seeing increasing opportunities to monetize their user bases.
Varun Saxena, chief executive of Bolo Live, told Mint that the platform today monetizes 12.5% of its 4.2 million monthly active users, achieving annualized gross transaction value of $5 million. By end-2023, it expects to grow 8-10x in monetization revenue. Saxena said that alongside a growing user base, an increasing volume of microtransactions could play a key role helping platforms monetize a larger volume of users.
However, it hasn't been entirely smooth sailing for short video platforms in terms of monetizing their platforms. Meta's Instagram, in a bid to try new avenues to monetize the service, announced an experiment to allow creators to earn by displaying ads on their Reels in February. Earlier this week, Instagram introduced a feature that would allow influencers on its platform to offer paid subscriptions to their followers.

In July last year, Meta (formerly Facebook) India head Ajit Mohan told Mint that Indian users post around 6 million short videos on Reels every day.
---