What's Next in Digital Policy?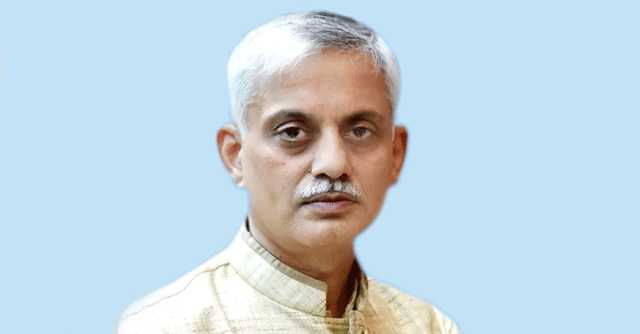 Ensuing digitisation and digitalisation apace in every aspect of society and economy calls for a new policy paradigm, predicated on analysis of underlying trends and tenets that are shaping and being shaped by this phenomenon.
Softwarization of Conceptual Frameworks
While hardware is and would remain important, software often provides new functionalities. Even social phenomena and political movements have begun using suffixes such as 2.0, 3,0, 4.0 and 5.0. The seemingly redundant decimal followed by a zero is ample proof of the impact that software model has on the broader societal and cultural norms, further accentuated by the media.

Society 5.0 and Industry 5.0
In 2015, the fifth Science and Technology Basic Plan of Japan postulated to become a world-leading "super smart society" or Society 5.0 by enhancing national competitiveness and adoption of automation by a hyper-ageing population.
In 2020, the European Union proposed a human-centric, sustainable and resilient framework Industry 5.0 aligned with three priorities - an economy that works for people; European Green Deal; and, Europe fit for the digital age.

Industrial Revolution 4.0
Its origin lies in a report in Germany, envisaging massive computerisation that went beyond automating manufacturing processes to lifecycle management of products. However, the term spread like a wildfire was the World Economic Forum (WEF)'s 2016 Annual Meeting themed 'Mastering the Fourth Industrial Revolution', following an article published by its founder, Klaus Schwab in 2015.
Web 3.0

Though the Internet had been around for a couple of decades already, the innovation in the form of the World Wide Web by Tim Berners-Lee made it mainstream with websites, online search, and e-commerce, also known as Web 1.0. Dawn of the 21st century saw the emergence of Web 2.0 through the confluence of mobile, cloud and social media. Thanks to advancements such as blockchain, artificial intelligence, quantum computing, zero-trust architecture and augmented reality new possibilities are emerging in the form of Web 3.0 also known as Semantic Web or Metaverse - a term introduced in a 1992 fiction that went viral after Facebook renamed itself as Meta in 2021.
Digital India 2.0
Launched in 2015, Digital India is a flagship government programme envisaging citizen empowerment through adoption of digital technologies within the government processes and systems integrated with the capabilities of the private sector, predicated on universal and affordable broadband access across the country and digital empowerment of people.

Though tangible targets and deadlines are yet to be frozen, the past couple of years provide ample cues and clues of the imminent emergence of Digital India 2.0 that would include a clutch of Public Digital Platforms like Aadhaar, UPI and GSTN, often interlinked with one another. Even Aadhaar 2.0 is also on the anvil.
Too Many Bills in the Air
A spate of disparate policy, legislative and regulatory proposals are at various stages of design, discussion, development and deployment. While Intermediary guidelines and directions by CERT-In entail a new set of compliance norms, the government sought comments on drafts for InDEA 2.0 (India Digital Ecosystem Architecture 2.0) and National Data Governance Policy Framework.

The proposed Digital India Act may replace the Information Technology Act, 2000 though it is not clear if it would also subsume the Data Protection Bill, 2021 spanning both the personal data and the non-personal data. Adding cyber security, artificial intelligence, blockchain, online gaming and quantum computing, there is quite a lot on the policy platter.
The Way Forward - B2B
Open, inclusive, and transparent consultations allow tangible evidence and diverse opinions to design, develop and the hypotheses and formulation of public policy. Admittedly, such iterations take a lot of time and effort. However, this is a feature, not a bug!

Instead of being digressed by the catchphrase of the season, public policy must be guided by the first principles with an objective to enhance net positive outcomes and institutionalised checks and balances to mitigate negative consequences, both anticipated and unintended ones.
It's time to go back to basics (B2B) in terms of policy 101.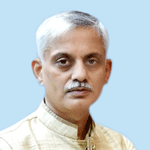 Deepak Maheshwari
---
Deepak Maheshwari is a Senior Fellow at the Centre for The Digital Future.
---