Global economic downturn may spur growth for Indian SaaS startups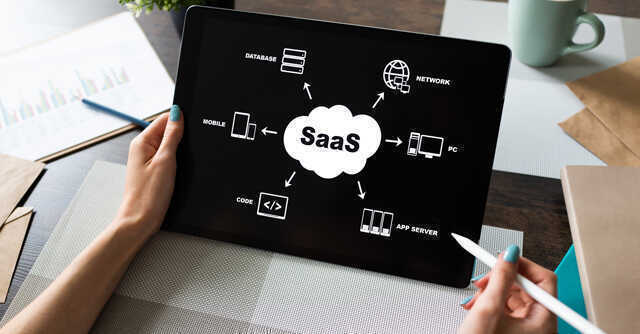 Indian software-as-a-service (SaaS) companies, which are coming off a successful run driven by the pandemic, are set to see yet another spurt of growth due to the impending global recession. Economic uncertainty in North America and Europe may lead to an increase in demand for products offered by these firms as large firms fire thousands of employees globally, said industry experts.
According to a June 2022 report by research firm International Data Corporation (IDC), SaaS startups dealing in applications and system infrastructure software made a combined total of $249 billion in revenues in the 2021 calendar year. These revenues are now set to grow, as more companies depend on cloud and tech-enabled services to cut costs, experts said.
Neha Gupta, vice president, team manager at Gartner, said that software that directly contributes to sales, marketing, and performance saw growth during past downturns. Enterprises will accelerate the adoption of cloud solutions (SaaS) giving them the flexibility to pay just for the capacity and consumption they need, she said.

Industries such as government, healthcare, and education that were forced into digitalization to meet customer needs will drive further adoption of cloud SaaS. Gupta added that software that directly contributes to sales, marketing, and performance saw growth during past downturns. On the other hand, manufacturing and enterprise asset management (EAM) applications have consistently suffered during downturns.
"Consistent with prior cycles, it is likely that solutions such as customer experience, digital commerce, analytics, collaboration, automation, and marketing will experience growth during the downturn," she added.
Similarly, Anand Jain, co-founder and chief product officer of CleverTap, a SaaS-based mobile marketing company, said that customers have been looking to consolidate their growth stacks into single unified platforms instead of using multiple solutions. "Companies are evaluating their SaaS contracts, and cutting down on spends where they don't see a clear correlation between usage and improvement in business metrics," he added.

According to both Gupta and Jain, chief financial officers (CFOs) and chief information officers (CIOs) will prioritize cost effectiveness to manage cash flows, as several companies have missed their earnings targets.
Further, Sanchit Vir Gogia, chief executive officer of Greyhound Research, said that the cost structure for SaaS companies in the US and Europe is "far more expensive" than the ones in India. Indian firms are leaner and manpower for management and implementation of services is also readily available, which makes them "more likely to sustain this difficult phase, and grow".
He added that SaaS companies that offer performance-based metrics in terms of their business operations will also continue to attract funding. Chennai-based Ramco Systems is such a firm, according to Gogia, who said that the firm has become a default standard for payrolls in many companies around the world.

Saket Agarwal, founder, and chief executive of IT service company Onnivation, also said that while valuations for most startups will take a hit due to the recession, SaaS firms will leverage this and grow at a fast pace.
"We recently saw the emergence of the sixth Indian SaaS unicorn (LeadSquared) in 2022 itself. Similarly, despite the challenging macroeconomic environment, it is SaaS start-ups that are keeping up with their hiring goals," he added. Onnivation, through its investment arm, has invested in over 40 startups worldwide, including India.
He said that the demand will increase as SaaS products help companies maintain profitable revenue streams, which have become critical amid a variety of challenges.

According to an April report by research platform Statista, Indian SaaS firms are expected to generate revenue worth $116 billion by 2026. They generated $8.2 billion in the 2021 calendar year, and over 70% of this was generated from global sales.
That said, it's not all hunky dory for the entire sector. While enterprise SaaS products are expected to continue their strong growth, experts also pointed out that consumer SaaS companies could see a tough time, as they still fall in the discretionary spending bracket.
"Consumer software has a significant risk vector as they are the first products to be ditched and rendered non-essential by consumers during unstable macro-economic scenarios," said Ankit Tomar, co-founder, and chief technology officer at B2B marketplace Bizongo. He added that the rising inflation will lead to a decrease in discretionary spending by both businesses and households.

---