Meta's Oversight Board sees two-thirds increase in user appeals against Facebook and Instagram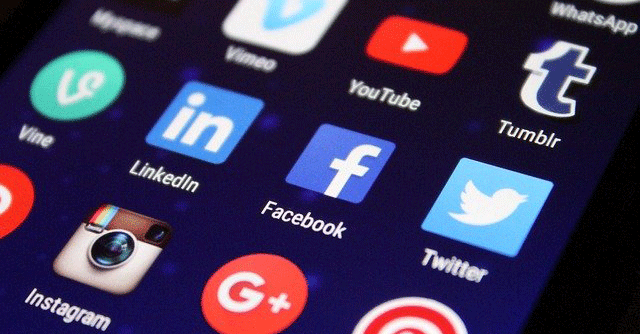 Meta's Oversight Board, an independent body that oversees appeals against content takedown decisions made by the company on Facebook and Instagram, in its latest transparency report said the number of appeals challenging content moderation decisions by Facebook and Instagram grew by 66% in the January to March quarter of 2022.
According to the report, a total of 480,000 cases were filed with the Board during the period, up from 288,440 cases that were filed in the October to December quarter of 2021. The Board said that in 14 out of 20 cases it reviewed, Meta acknowledged that its "original decision was incorrect."
The increase in successful appeals against content moderation decisions by Meta strengthens the case of an independent regulatory agency setting up social media platforms or an appellate grievance committee appointed by the government, as has been proposed in India.

The Oversight Board doesn't look into every request and usually picks up cases that are common to set a wide precedent with its rulings.
Social media companies on their part are reportedly mulling a self-regulatory body to deal with challenges and users' grievances. A body like that may function on the lines of the Oversight Board and make all social media companies more accountable with their recommendations.
To be sure, the Oversight Board is an independent body set up by Meta in May 2020 to take an independent call on controversial content moderation decisions related to issues like hate speech. The Board takes looks into appeals from users and makes recommendations to the company on its moderation policies. Though independent, the Board is funded by Meta through a trust. The company has so far committed $280 million to the trust for managing and running the Oversight Board's affairs.

"A self regulatory body may be a welcome move as compared to internal regulatory mechanisms of each platform. In any event the oversight committee or equivalent in the regulatory body would review the platform's actions. The Government also indicated that it may view this option favorably," said NS Nappinai, Supreme Court Advocate and founder of Cyber Saathi.
Though a self-regulatory body is not a bad idea, Nappinai noted that such a body would only have recommendatory powers and will not have enforcement authority. That will in any event remain always with the Govt.
India is among the largest markets for both Facebook (329 million) and Instagram (230 million) in terms of user base as of January 2022, according to Statista. In the last few years, many celebrities and political figures have accused social media platforms of being biased when handling the blocking of posts and accounts.

The grievance appellate committee is a step in the direction to ensure that the decision to block an account doesn't end with social media companies. However, experts noted that such a committee has its issues.
"Whenever you have speech related concerns, it's always going to be subjective. The only way to ensure some degree of objectivity is to ensure transparency or due process in decision making. We need to ensure transparency or at least due process in the decision making," said Trishee Goyal, research fellow at Vidhi Centre for Legal Policy.
Goyal also noted that only a platform like Facebook can have something like an Oversight Board. Smaller platforms with limited resources, cannot institute such mechanisms.

Further, Prateek Waghre, policy director at the Internet Freedom Foundation (IFF) noted that there is still a lack of clarity on what structure the committee be made on. He pointed out that Meta's Oversight Board has a discretion element in terms of the cases that it picks, while the appellate committee may be required to respond to all user complaints that are filed. This can increase their burden for them.
Waghre reminded that it is not clear if there will be a single committee body governing all companies, or if each company will have to set up its committee to comply with government requests.
Having said that, Waghre also noted that decisions taken by self-regulatory bodies or appellate committees in India may not affect decisions by Meta's Oversight Board.

"Since the Oversight Board picks and chooses its cases based on a broader narrative, the clash of decisions may not always be frequent. There could be a few cases where a decision taken in India could affect a global decision for the company," he added.
---