'Over 70% of unicorns in India use Slack': Matt Loop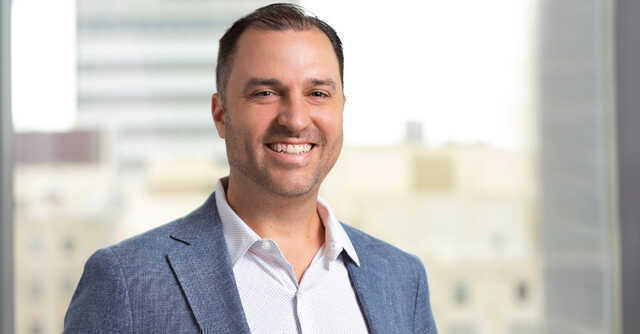 Enterprise messaging platform, Slack, was acquired by US cloud-based software firm Salesforce in a $27.7 billion deal in 2021. While the company's platform has operated in India for about a decade, it set up a base here only this June as it seeks to do more business with small and large companies in the country. In an interview, Matt Loop, Head of APAC and Rahul Sharma, Country Manager at Slack share the company's plans for India and talk about the future of work. Edited excerpts:
There appears to be a wide gap in the adoption of Slack when compared to competitors (like Microsoft Teams, Zoom, Webex, Google Meet, etc.).
Loop: Productivity tools have been around, in some cases for 30-40 years. So, you're right, there's this confluence of tools that are all out there. What we've tried to do is focus on what we do well, which is provide a channel-based messaging platform, which at its core is viral in its adoption, loved by its users, and something that allows you to connect not only with your internal employees, which is what it started as, but with your customers and partners. The other thing we do is be interoperable with other solutions out there. So, whether you know you're an engineer and you're using (software like) Jira or (software repositories like) GitHub or GitLab, a salesperson using Salesforce, or a knowledge worker, and you need to incorporate Google or Microsoft productivity tools, we integrate with all of those. We want to be the 2% of your IT budget that makes the other 98% better. We're not going to be the only solution that you use in your day-to-day lives but we want to complement them, and in many cases, make them easier to use.

How has the uptake in India been, and are there any numbers you can share with us with respect to your market share?
Loop: We're just over eight years old. We've had a presence in India for four years, and we've had people focus now on developing the relationships, not only with the customers that joined us on their own, with no presence in India, but also those who have come on board lately. So it's early days. It's been a tool that's always been loved by the technology audience, engineers in particular, and engineers are plentiful in India. I think that's a big contributing factor to the high overall adoption numbers or usage numbers we've had for years in this market. It's also always been adopted by fast growth organizations. North of 70% of the unicorns are using Slack. For instance, RazorPay was a day-one born on Slack company. So we're currently focused on those two audiences.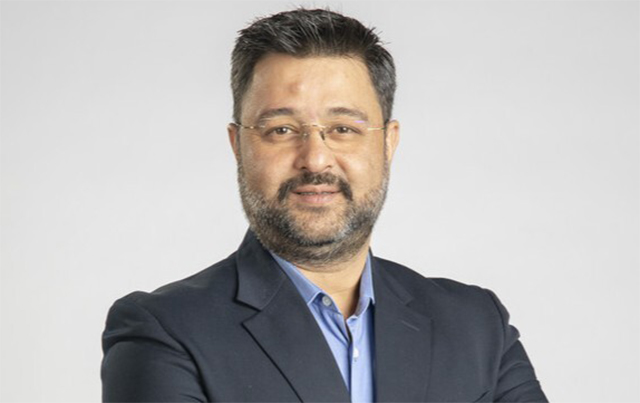 Rahul Sharma, Country Manager, Slack
How about traditional enterprises, which are on the path of digital transformation, what are the challenges you're seeing there and how do you address them?
Sharma: What we are now noticing is that there is a huge need for every organization to start thinking about digital transformation. But there's also a lot of clutter in what digital transformation looks like. The value that Slack adds is that you shouldn't be jumping between (multiple) tools but be able to join that. If you sync your calendar into Slack, you should be able to jump into a meeting from Slack itself. People are using north of 50 applications today. And our own research last year showed that knowledge workers are spending an hour a day just jumping between the tools they use.

What is Slack's vision for the future of work, where do you see it heading in 3-5 years?
Loop: The last two years have been fraught with challenge and change, but I think a few things that we can be confident are forever changed, and we're actively learning, testing, and partnering with our customers today, to help them through this. One is that flexibility is demanded by employees and will be required by employers. In October last year, we did a survey of 2000 knowledge workers and they said 80% of them said they will look for alternatives if they're not allowed flexibility on when and where they work. Second is that investments in digital infrastructure and a digital headquarters is required. Two years ago, when the pandemic hit, no company said everyone get on email and we'll survive and thrive just using that. They all turned to platforms like Slack in order to survive and you know the last two years in almost all cases, we saw productivity actually increase.
What is the target customer base in India, is it big enterprises or are you going after small businesses too?

Sharma: We have customers across all segments, from enterprise to commercial, to mid-market, to SMBs. And we have teams which are organized around that. The go-to market side of our team is structured so that it can cater to all of those segments as well.
---