Tech driven solutions can help address multiple healthcare needs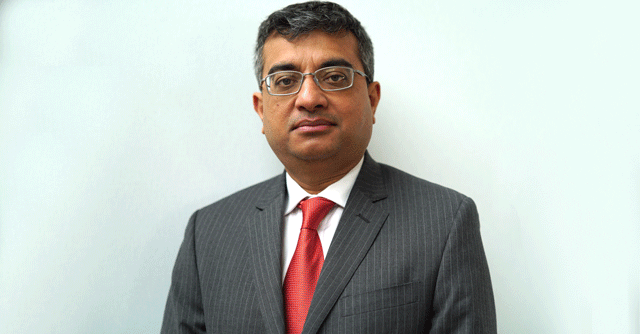 Over the last few years, the life sciences industry is changing, becoming more patient-centric than ever. Modern healthcare aims to be more personalized, preventative, predictive, and participatory. Expectations of patients are changing in India too. They want healthcare services round-the-clock, quick access to reliable and relevant information, easy-to-use interfaces, and on-demand support to track their progress. For these demands to be fulfilled, digital platforms have a key role to play, especially in instances where traditional, in-person care and support are either constrained due to limited resources or not possible.
Against this shifting landscape, life sciences companies must look beyond their conventional roles and establish collaborative, enduring relationships with other stakeholders in the healthcare ecosystem to not only survive but also thrive. These companies, if they've not done so already, must invest in technology to modernize operations and enterprise-wide functions including manufacturing processes, finance, supply chain, and commercial that ultimately touches and impacts patient experience.
The biggest advantage of digital transformation is that it provides a digital backbone for the enterprise that allows them to latch on to every opportunity offered by technology to reinvent and rejuvenate their portfolio of offerings on a continuous basis. Technology-driven solutions can help address many of the immediate needs of healthcare as well as the long-term monitoring needs of multiple health conditions troubling society today.

The path to patient-centricity is laid by digital markers
The opportunities unlocked by technology to address healthcare woes and transform life sciences companies are infinite. Consider one of the major concerns faced by all stakeholders in the healthcare value chain regarding patient care and management – Non-communicable diseases (NCDs). With the death toll from NCDs running into millions globally, countries are challenged by a rising economic burden to address healthcare needs that have been aggravated by the COVID-19 pandemic. In India alone, deaths caused by NCDs have gone up to 65% in the last two decades, as revealed in a 2021 study by Apollo Hospitals. Low- and middle-income countries including India bear the brunt of economic losses due to NCDs.
Understandably, the Indian government and care providers are seeking opportunities to improve healthcare services more rigorously than ever. They are encouraging measures for risk prevention and management of NCDs such as timely detection, screening, treatment and access to palliative care.

A 2019 NASSCOM report found that in India, pharma and private hospitals were the biggest adopters of AI and IoT. The Co-WIN platform developed by top IT experts in India made it possible to conduct the world's largest immunization campaign against COVID-19. Thanks to technology, each dose could be tracked from the supplier to the vaccination center and the large-scale demand was fulfilled even in the most remote parts of the country.
Digital technologies can help life sciences companies significantly improve the quality of care and enhance patient engagement to deliver better outcomes through:
Enabling preventive actions

The treatment or management of chronic diseases and conditions lends itself to digital interventions. Lifestyle adjustments and dietary interventions can go a long way in managing cardio-vascular disease (CVD), which can be facilitated through digital solutions.
In the case of diabetes mellitus (DM), real-time continuous glucose monitors, insulin pumps, wearables, portable ECGs, and even socks are doubling up as smart devices that provide a wealth of relevant patient data. As close monitoring is most essential for managing DM, this data along with AI-driven insights goes a long way towards maintaining glycemic control.
Greater personalization and self-care

Medical devices now come with digital companions for a more personalized user experience that encourages patients to self-manage their condition proactively. Rather than having to visit a clinic in person, patients have the flexible, cost-effective option of using Bluetooth-enabled pacemakers through a mobile app to access and track their heart data.
Digital health platforms can serve as virtual coaches guiding patients with chronic pain through physical workouts, while digital tools and diaries can be employed to schedule and track specific goals on their pain management roadmap reliably.
If we take spinal care as an example, treatment outcomes can be enhanced considerably by integrating digital health platforms with spinal cord stimulators used for pain relief. Healthcare providers can monitor device usage and identify any distressing patterns in patient-generated data, adjust the simulator's settings to maximize pain relief, thus improving treatment continuously.

Faster or more effective drug and treatment development
On the other hand, digital and virtual tools, cloud-based ML, and predictive modelling can accelerate drug development and testing cycles and drive greater innovation. While digital adoption in life sciences verticals have intensified post pandemic, companies are now looking to replicate path-breaking solutions and methodologies that expedited COVID-19 vaccines and therapeutic products for developing other drugs and treatment of conditions that were once deemed intractable. Indian IT companies are joining hands with government and life sciences companies to develop new medical devices and solutions built on intelligent insights and advanced technologies.
Overall, technology is unlocking business potential while delivering more personalized outcomes in patient care. Given the rapid pace at which technology itself is evolving, it's the right time for Life Sciences in India to join hands with its technology leaders who have stepped forward to alleviate the healthcare woes prevalent in the country.


Subhro Mallik
---
Subhro Mallik is the senior vice president and global head, Life Sciences at Infosys.
---