PwC to add 10,000 staff in India in five years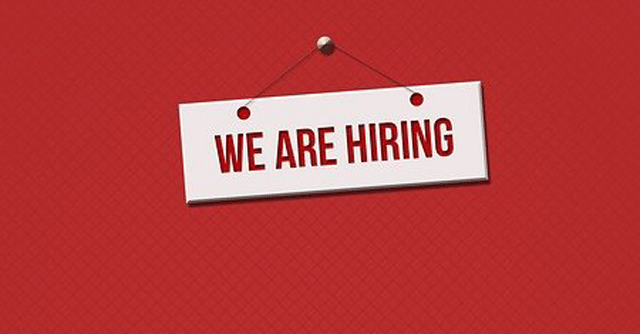 Consulting and professional services firm PricewaterhouseCoopers (PwC) is planning to hire around 10,000 employees in India over the next 3-4 years. The hiring will be in areas such as cloud, digital, analytics, cyber security and emerging technologies, said Sanjeev Krishan, Chairman, PwC in India.
The hiring is on the back of a strong growth momentum driven by the rebounding of the Indian economy after the second wave of Covid-19, the company said.
With over 2,95,000 employees globally, the firm has clocked 22% year-on-year (YoY) revenue growth in the last fiscal. A majority of the recent investments by the firm are in the areas of technology and management consulting, risk and deals, including organic acquisitions to deepen existing problem-solving capabilities and add scale.

The domestic market is a huge focus and the firm is looking to expand its reach – having opened three new offices this year – to come closer to clients and tap into the immense talent pools across the country, said Krishnan.
In 2021, PwC launched a new growth strategy called 'The New Equation', that's designed to solve challenges for businesses over a five-year tenure based on client needs and changes in the business landscape. "The central belief of the new strategy is to build trust, delivering sustained outcomes," the company said.
"With our new strategy, we remain relentlessly focused on playing our part in realising India's ambition of becoming a $5 trillion dollar economy," Krishan said, adding that the company is looking forward to collaborating with clients, our people and the larger stakeholder ecosystem to deliver positive outcomes."

On June 20 this year, PwC acquired Venerate Solutions, a Salesforce Consulting firm, enhancing its Salesforce consulting practice and platform engineering capabilities. It further established the firm's position as a preeminent digital business partner with end-to-end transformation capabilities.
One of the first multi-national corporations (MNCs) to set up business in India since 1872, the firm in currently geared up for its 150th anniversary celebrations. According to Krishnan, "In our 150 years of existence in India, we have endeavoured to always remain relevant, serve the nation and its people, and help chart a path that lifts up our national and regional economies.
"Now we must redouble those efforts in a concerted push to restore trust everywhere. It is a fitting role for an organisation whose declared purpose is to build trust in society and solve important problems," he said.

---