India must invest, integrate and innovate to build resilient broadband infra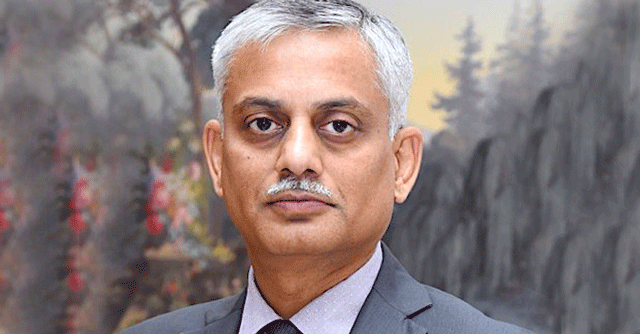 Infrastructure has always played a pivotal role in enhancing economic development and social cohesion, whether it is electricity, transport, water or telecom. According to S&P Global, if India were to spend just 1% more of its GDP on infrastructure, GDP growth would rise by at least 2%.
In a country like India, digital infrastructure often bridges the gaps in physical infrastructure as seen in tele-medicine and online education. However, digitisation and digitalisation have to be part and parcel of the future-ready infrastructure driven by data. For example, real-time movement of electronic documents in standard templates can eliminate the downtime for consignments at interchange during multi-modal movements across trains, trucks, and ships. This is just one of the benefits of digital integration thanks to the PM Gati-Shakti scheme.
National Broadband Mission envisages extending high-speed connectivity to all the six lakh plus villages across the country. To this end, the government has BharatNet Phase 3, mostly via optical fibre deployed in a ring architecture. This is a massive leap of faith from Phase 2 that had envisaged connecting 2.5 lakh gram panchayats. With the imminent auction of spectrum, 5G services should debut soon and there is a plan to have one crore public Wi-Fi hotspots under PM-WANI. Fiber connects just one-third of the 7 lakh odd existing mobile towers, while another 8 lakh are to be added by 2024. Overall, the aspiration is to have a one-trillion-dollar digital economy by the time India's GDP grows to five-trillion dollars.

According to the International Telecommunication Union (ITU), India was the fastest growing major mobile market with an annual growth rate of 40% in number of active mobile connections. However, in May 2022 the average download speed on mobile was less than 15 Mbps and India ranked at 115 globally, according to Ookla's Speedtest Global Index.
Lack of adequate high-capacity and resilient backbone infrastructure lies at the core of such a paradoxical situation. Hence, the holistic solution must entail capital, suitable technology & architecture, and viable business model besides of course, the political will.
Thankfully, the non-lapsable Universal Service Obligation Fund has a net balance of almost ₹60,000 crores and the annual accretion is all set to go up with the rebound of the telecom sector. This should put the concerns around capital to rest.

Most of the backbone would have to be built with optical fibre, even as in some areas satellites may be more apt. However, fiber must be able to withstand sharp turns and possess long life.
It is noteworthy that the cost of fibre itself is hardly 1-2% and the rest goes for right of way, civil work, tunnelling, etc. Counter-intuitively though it may seem, laying two parallel cables instead of one may be more economical in the long run, mitigating maintenance and opportunity costs. Moreover, ring architecture would ensure that failure of a single link would not lead to disconnection.
Right of Way has always been a challenge but more so for rather invisible digital infrastructure buried under the road than for a physically visible one like the road. Recently launched Sugam Sanchar portal is a welcome step to streamline and speed up the approvals and the legislation on the anvil would provide further certainty and predictability.

There is a compelling case for consolidating all the backbone assets belonging to various public sector entities into a special purpose vehicle that offers both active and passive infrastructure only to other telecom licensees in a non-discriminatory manner. This would not only provide economies of scale but also avoid wasteful duplication while implementing the ring architecture.
In the UK, OpenReach was created as an independent entity at the behest of the regulator Ofcom. It inherited all the backbone assets of BT and has since played a positive, pivotal role in improving both quantity and quality of broadband services across the country by providing non-discriminatory access, pricing and services.
To realize the vision of ubiquitous, affordable, and resilient broadband, India must invest in future-ready networks, integrate existing backbone assets and innovate across policy, regulations and business models.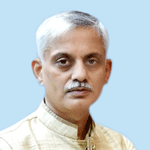 Deepak Maheshwari
---
Deepak Maheshwari is a Senior Fellow at the Centre for The Digital Future.
---