Over 1500 GCCs vying for talent against India's IT services sector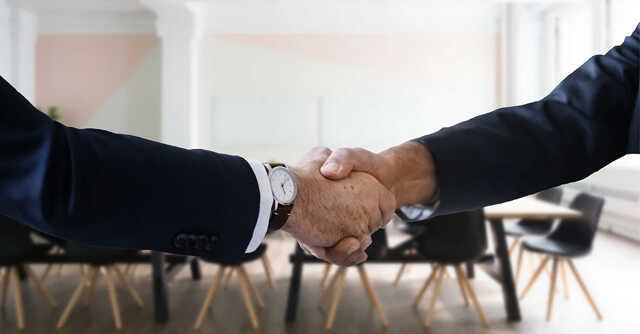 The steady increase of global capability centres (GCCs) is threatening Indian IT services firms, both in terms of hiring employees and getting new business. Global firms, which used to see GCCs as hubs for back-office operations etc. are turning them into innovation centres, which perform much the same tasks as IT services companies and have employees with similar profiles.
According to a report published by industry body Nasscom, last week, India had over 1500 GCCs by the end of July 2022. The country gained 19 new GCCs in the quarter ended June 2022 alone, and another 20 in the quarter before, the report said. Analysts and industry experts say that unlike in the past, multinational corporations (MNCs) have been turning their GCCs into innovation centres, working in areas such as artificial intelligence (AI), natural language processing (NLP), data science, Web 3.0, robotics and more, and thus, often end up hiring the same individuals who work at IT services firms in India.
For example, when US-based home improvement chain Lowe's Inc., set up its GCC in Bengaluru in 2014, it was adding value to its parent organization, in areas like business operations, finance and accounting and human resources. Over the next 12-18 months, Lowe's India ramped up its operations by hiring skilled people, transferring more technology projects to India, turning the centre into a complete 'innovation hub'. Ankur Mittal, Lowe's India's managing director believes the pandemic was certainly a trigger to increase the pace of innovation.

"Today, our teams are doing work on data engineering, data science, AI/ML, robotics process automation (RPA) and cloud engineering to build platforms that are helping the teams to work on complex business problems," he added.
Likewise, Siva Padmanabhan, managing director of AstraZeneca India Pvt. Ltd. (AZIPL), who runs the bio-pharmaceutical company's GCC that was rebranded this April as a global innovation and technology centre (GITC), said in an interview with Mint published on September 6, 2022, "Prior to 2014, AstraZeneca was dependent on external partners to deliver its IT commitments, but there was an evolving need to uplift the quality of service to the business. This was when the importance of insourcing our IT capability became very clear,"
He added that "technology has now become integral to the way we work as a company, as it started to focus on global business services and R&D (research and development) services in recent years. Padmanabhan added, "Now we deal with core areas such as clinical data management that was established late last year," making India one of the key innovation hubs for AstraZeneca.

Kamal Karanth, Co-Founder, Xpheno, a specialist staffing company, believes that the GCCs have emerged as a serious competition for talent as they fish in the same talent pool as the IT Services players. Controlling over 25% of the total tech workforce in India, GCCs have emerged a serious influencer of tech talent supply, he said.
"Deep pocketed GCCs, have the advantage of buying talent at a higher price tag as they are comparatively lower volume talent consumers. GCCs are hence known to trigger wage wars against IT Service players and other cohorts of tech, especially on hot and niche skill sets. GCCs have hence not just constricted talent supply funnels but also made it pricier for the IT services sector," he added.
Apart from wage hikes, GCCs also offer a huge brand pull by offering talent to directly engage with marquee global brands. Talent that earlier engaged with some of these brands as IT service employees on project deployments, now prefer to take a direct shot at employment with the same brands.

According to data shared by Xpheno, 23% of talent from the IT Services sector has had one or more career movements over the last 12 months. With the tech sector recording heightened attrition rates across all major players, ranging from 8% to 37%, the talent movement rate of 23% is in line with the average attrition rates seen in the industry in the last 12 months (August 2021-July 2022).
It further said that 83% of the movements were towards other employers within the IT sector. Of the remaining 17%, 6% of the talent was absorbed by GCCs. Karanth pointed out that the competition created by GCCs was visible from a sharp drop in offer acceptance rates that IT Services employers dealt with last year. IT Services players were for the first time seen making counter offers and retention offers to talent that was being wooed away by GCCs, he said.
Further, Sangeeta Gupta, senior vice president and chief strategy officer, Nasscom, said that GCCs have anchored India's growth as a destination of choice for the engineering, research and development (ER&D) globally. "The sector is mirroring the growth of the Indian IT Industry by embracing a comprehensive digital transformation strategy, making them fit and a more preferred choice to meet the future technological needs of organizations while expanding its scope of operations," she added.

However, not everyone is sold on the IT services sector being under threat just yet. Arjun Ramaraju, CEO, Conneqt Business Solutions, digital IT services firm owned by Quess Corp, said that GCCs may be putting up a tighter fight for talent against the IT services sector, yet have to work in collaboration in different areas to bring desired business outcome.
Anurag Dua, Partner at EY noted that while the IT services sector faces a challenge in terms of hiring from both GCCs and startups "there is no lack of talent in India". He noted that GCCs are a "niche segment" that require "specific skills".
Xpheno's Karanth, too, said that while the brand attraction of GCCs will remain a force to reckon with, "IT Services players are also set to revise their compensation models on par with the GCCs as competition heats up further," he said.

---