How technology will shape the insurance sector in the future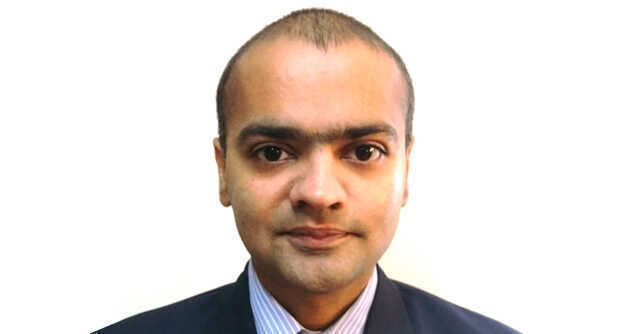 The Indian insurance sector is in the midst of rapid change. Customers now expect personalized digital experiences and are accordingly demanding the same from insurance firms. From using AI to automate service requests using chatbots to automatically settling claims, insurance firms are using technology to provide a seamless and consistent customer experience. Similarly, RPA is also being used in a huge number of ways to automate routine processes and improve efficiencies.
While usage of AI and RPA are common today, some technology trends are just taking off and could play a huge role in impacting the productivity and efficiency of the insurance sector for years to come.
Usage-based models

As the name suggests, usage-based coverage determines the insurance premium based on the driving style of the user. The policyholder's driving habits are measured using sensors in the vehicle, which monitor and send data to the insurance company. Drivers who exhibit good driving characteristics are charged lower premiums compared to drivers who operate carelessly or in an unsafe manner.
Apart from encouraging safe driving behavior, these types of policies frequently lead to lower accident rates and lower claims volume. In India, many insurance firms have launched pay-as-you-consume plans, under which customers can choose a coverage plan based on the number of kilometers driven annually. Though this trend is nascent, I expect this approach to dominate the market quickly, and more customers are likely to prefer this model compared to the static models that are prevalent today.
Usage of low code platforms will rapidly rise

Given the industry's need for quick development of applications, the demand for low code platforms in the insurance sector will rise exponentially. As digital becomes a core competitive differentiator, software development teams have been encouraged to quickly create apps that help the insurance sector improve customer service.
Many insurance firms are looking for solutions that automate routine and manual processes, such as policy issuance, claims processing, underwriting, and more. Low code apps fill this gap perfectly, as they can empower domain experts to create apps without any knowledge of programming. Low code platforms can help companies build modern interfaces for legacy applications, which helps them to be more prepared to meet the changing needs of customers and deliver omnichannel policyholder experiences. This also is an emerging trend and will be more prevalent as insurance companies increase their level of digitization.
Embedded Insurance

The term Embedded Insurance refers to the real-time bundling of an insurance product or solution, at the point of sale. For example, whenever you buy a train or a flight ticket, you are given the option of adding insurance coverage for an additional fee. Embedded Insurance is extremely attractive as it is simple to understand and can typically be purchased at a modest price. From the insurers' perspective, it provides access to previously untapped markets.
In the case of the Indian Railways Catering and Tourism Corporation (IRCTC), riders can now book travel coverage for their trip at the time of ticket purchase – a simple and economical option to secure coverage. The future for embedded insurance is bright, as more and more Indians are now purchasing insurance when it comes bundled with the products they buy.
Each of these trends discussed has the potential to transform how insurance organizations operate, not only to remain competitive but to meet customer expectations as well. While these are emerging trends at present, the market is constantly changing, and it is vital for insurance organizations to continually adapt and remain nimble to stay ahead of trends and in line with market demands.


Prateek Vijayvergia
---
Prateek Vijayvergia is a Senior Vice President at Xceedance.
---