Vedanta, Foxconn sign $20 billion deal to set up semiconductor project in Gujarat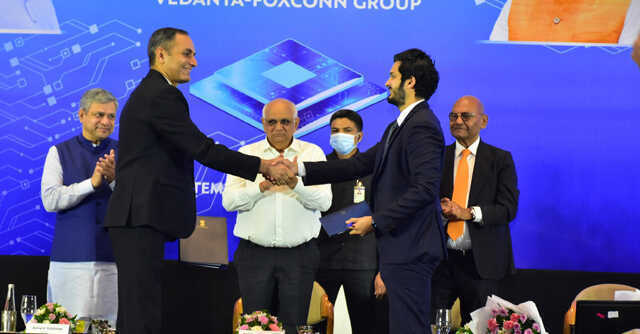 Indian multinational mining company Vedanta Ltd. and Taiwanese electronics manufacturer Foxconn have signed an agreement to set up a $20 billion semiconductor project in Gujarat, as per a recent Reuters report.
The Mumbai-headquartered company said, it has obtained financial and non-financial subsidies including on capital expenditure and cheap electricity from Gujarat to build the semiconductor plants.
A source with knowledge of the matter, who did not wish to disclose his name, earlier said that the project will include display and semiconductor facilities near Ahmedabad.

In April, Vedanta had sought 1,000 acres of land free of cost on a 99-year lease, and water and power at concessionary and fixed prices for 20 years.
The oil-to-metals conglomerate Vedanta decided in February to diversify into chip manufacturing and formed a joint venture with Foxconn. The Reuters report said that an announcement is expected this week with a formal signing of a memorandum of understanding between the government of Gujarat and Vedanta officials, the source added.
Other regions including Maharashtra, Telangana and Karnataka had also been in the running to host Vedanta-Foxconn's mega project.

Most of the world's chip output is limited to a few countries like Taiwan and United States. India, albeit a late entrant, is now seeing a spurt in the demand for electronics products.
The Indian semiconductor market is expected to reach $64 billion by 2026, propelled by increasing demand from mobile and wearables as well as industrial and IT sector. Further, due to government initiatives to promote semiconductor manufacturing in the country, the share of locally sourced components will rise to 17% by 2026 as against just 9% in 2021, a report by Indian Electronic and Semiconductors Association (IESA) said.
With the advent of technologies such as artificial intelligence, Internet of Things, Machine Learning, Virtual Reality etc, the electronics industry ecosystem in India will grow manifold, it said.

---