Larsen & Toubro taps Mindtree to manage its green hydrogen plant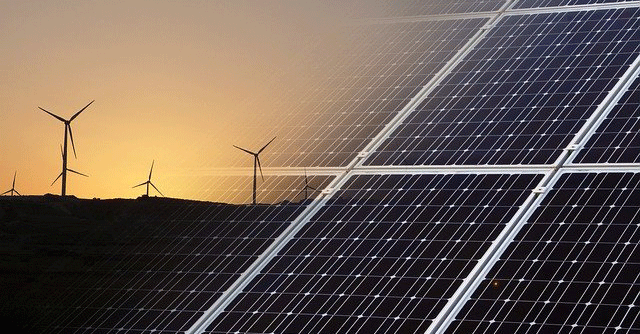 Indian multinational Larsen & Toubro (L&T) has partnered with technology consulting company Mindtree to manage its green hydrogen plant in Gujarat's Hazira, commissioned last month. For this, the tech firm has designed and implemented a digital command and control solution.
Green hydrogen is the hydrogen generated through a chemical process known as electrolysis. This method employs an electrical current to split the hydrogen from the oxygen in the water. With the help of such a method, carbon dioxide emission reduces to zero in the atmosphere.
The digital solution is built using Insights NxT, the internet of things (IoT) and data analytics platform, Mindtree said in a statement. The solution enables remote monitoring and control of all services at the plant to help optimise operational and energy costs, and drive effective utilisation of resources such as solar energy and battery energy storage systems.

"The solution utilises Insights NxT platform to interface with complex operational technology systems to capture mission-critical data, and enable different degrees of analysis and levers to streamline energy consumption," said Venu Lambu, Executive Director and President of Global Markets at Mindtree.
"It will provide an impetus to clean energy through enhanced, real-time data from electrolyser instrumentation, control system, and related ecosystem with advanced artificial intelligence and machine learning (AI/ML) algorithms," he added.
In other words, the solution will help reduce the plant's carbon footprint and improve operational agility by increasing electrolyser efficiency and reducing downtime. Electrolysers are used in the production of green hydrogen.

"At our heavy engineering unit in Hazira, we use natural gas for welding and heat treatment operations," said Derek M. Shah, Senior Vice President and Head of Green Manufacturing and Development at L&T. "The solution developed by Mindtree will help us effectively reduce the plant's carbon footprint by mixing green hydrogen with natural gas, facilitating swifter adoption of cleaner fuel and alternative energy sources. This will boost our ability to better fulfill our sustainability goals while significantly enhancing our operational efficiency," he added.
In April this year, L&T inked a joint venture with government-owned Indian Oil Corporation (IOC) and clean energy company ReNew Power for the production of green hydrogen. L&T and IOC had also inked a separate joint venture for the production of electrolysers.
The Mumbai-headquartered company said, the plant will produce 45 kg of green hydrogen daily, which will be used for captive consumption in the company's Hazira manufacturing complex.

As climate change and global warming become a serious issue, corporations and governments throughout the world are aiming to develop green hydrogen technology that gives scalability in clean energy. Making green hydrogen is hence an integral part of L&T's clean fuel adoption policy. As part of its ESG commitments, the IT major said that it has pledged to achieve water neutrality by 2035 and carbon neutrality by 2040, the statement read.
---