SAP Labs partners Capgemini to help SaaS startups in India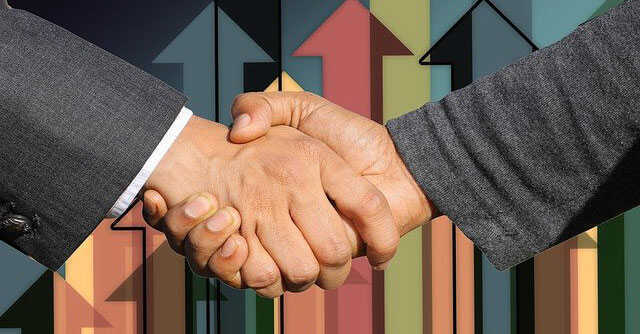 SAP Labs India, the German software major's research and development arm, has announced a partnership with IT consulting firm Capgemini in India to help early and growth stage software-as-a-service (SaaS) startups develop innovative solutions for their customers globally.
The 'Cohort 2022' programme, will be launched in Bengaluru on September 29, and the two-day event will see participation from over 25 curated startups across the country.
"The objective of the program is to develop a vibrant start-up community to deliver value to clients by scaling innovative solutions," said Ashwin Yardi, CEO of Capgemini in India, adding that its partnership with SAP Labs India is "part of the larger ecosystem design strategy of the company, which brings together technology, a network of business-to-business or B2B start-ups, and proven methodologies and services for driving tangible value."

The programme will assist startups to take their ideas to new, diverse markets and cater to wider audiences.
The focus will be on building industry-specific solutions leveraging leading technologies like artificial intelligence (AI), machine learning (ML), intelligent robotic process automation (RPA), industrial internet of things (IIoT) and analytics and various immersive experience.
The startups will have access to the SAP Business Technology Platform (BTP) to build world-class sustainable and innovative solutions that will enable deeper integration into the SAP portfolio.

"India's innovation economy is fuelled by homegrown SaaS and deeptech startups which are driving India's techade and bringing the digital revolution to a grassroots level," said Sindhu Gangadharan, SVP and MD, SAP Labs India and Head, SAP User Enablement.
"The partnership with Capgemini will help us identify our latest cohort of visionary entrepreneurs and help take their disruptive products global with deep-tech expertise and innovative go-to market solutions," she said.
Indian SaaS startups are expected to see exponential growth over the next four years to reach $100 billion in net revenue by 2026, according to the Indian SaaS Landscape Report, 2022 by Indian venture capital (VC) advisory firm Chiratae Ventures and US-based consultancy firm Zinnov. The SaaS industry of India generated $8 billion in net revenue across the industry in 2021, the report added. At present, India is the third largest SaaS provider in the world, behind the US and China.

---