Musk agrees to proceed with Twitter deal, execs say company ready to accept: Report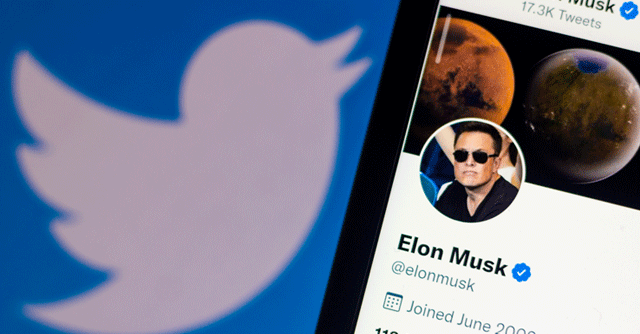 SpaceX and Tesla chief, Elon Musk, has filed a proposition in court to proceed with his contentious $44 billion deal to buy social media platform, Twitter. Subsequent to the court filing, Musk tweeted that his takeover of Twitter will be "an accelerant to creating X, the everything app". The move comes after plenty of controversies, which saw Musk backtracking on his proposed acquisition — using Twitter's apparent volume of bots and spammers as a way to wriggle out of the deal.
The Musk-Twitter saga: What has happened so far
The story began after Musk acquired 9.2%, or 73 million shares of Twitter — a deal that was announced on April 9. Following him becoming the largest shareholder of the company, then Twitter chief Parag Agrawal posted in anticipation of Musk taking a seat on Twitter's board. On April 11, Musk declined the latter.

After proposing the acquisition on April 25, Musk said on July 11 that he would not go through with his proposed takeover — citing the platform's (lack of) disclosure of the percentage of fake users who post automated responses, also known as bots, as the reason. Twitter, helmed by chief executive Parag Agrawal, sued Musk on July 13 to force him into continuing with the deal, stating that Musk had the requisite regulatory duration to conduct his own due diligence of the platform before attempting the takeover.
While Musk insisted that Twitter would need to offer proof of the volume of bots on its platform, Twitter held steadfast that doing so would require the company to give access to the company's internal systems, which it could not do outside of the regulatory process.
Why is Musk backing down now?

Analysts, however, stated in this period that Musk may have overstated his acquisition of the platform, and might now be looking to find a way out of the proposed deal.
On Wednesday, October 5, a report by Bloomberg concurred, stating that Musk's legal counsel may have felt that their chances of winning the lawsuit against Twitter are slim — since interim pre-trial rulings issued by Judge Kathaleen St J McCormick of the Delaware Chancery Court had mostly gone in favour of Twitter. The report also stated that the Musk counsel may have also failed to quantifiably prove that the percentage of bot accounts on Twitter would have a significantly adverse effect on Musk's valuation of the platform — causing them to go through with the deal.
What Musk might change on Twitter

Musk has historically proposed to convert the social media platform into one with greater engagement — likening it to the likes of TikTok and China's WeChat. Upon his initial proposal, Musk stated in a statement that he would focus on "free speech" — attracting scrutiny in terms of how offering everyone an equal voice may affect content moderation of hate speech, misinformation and propaganda.
Musk may also speed up the rollout of the 'edit button' on the platform, revise its account verification process, and also open-source its algorithms. However, experts said upon the latter that simply open-sourcing the platform's source code may not particularly give away complete transparency of its workings — even if the move may turn out to be a largely positive one.
---