TCS quarterly profit crosses ₹10,000 crore for the first time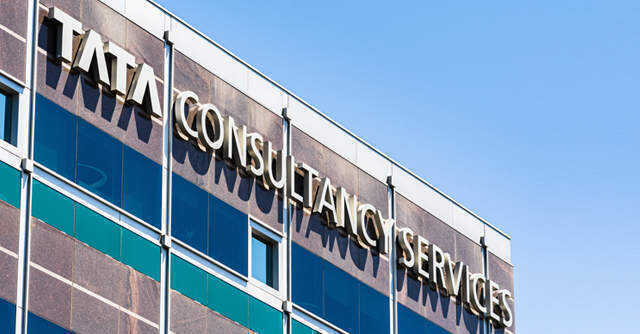 IT services giant Tata Consultancy Services (TCS) reported an 8.4% rise in its net profit for the quarter-ended September (Q2FY23), at ₹10,431 crore compared to ₹9,624 crore reported during the corresponding quarter previous year (Q2FY22). Chief executive Rajesh Gopinathan said at the earnings announcement that its net profit crossed the ₹10,000 mark for the first time, in the September quarter.
The company has reported a constant currency growth of 15.4% year-on-year with an orderbook of $8.1 billion. Its topline saw a rise of 18% to ₹55,309 crore, versus ₹46,867 crore year-on-year (YoY). The IT services major has also announced a second interim dividend of ₹8 per share, setting 18 October as the record date.
Shares of TCS ended with mild gains of 1.84% at ₹3,121 apiece on Monday, ahead of the quarterly financial results.

On the operational front, TCS' earnings before interest and taxation (Ebit) for Q2 saw a rise of 10.8%, at ₹13,279 crore — versus ₹12,000 crore YoY. Ebit margin came in at 24% — up 20 basis points (bps) from 23.8% during the same quarter last fiscal.
One basis point is one-hundredth of the percentage point.
Earnings before interest, taxation, depreciation and amortization (Ebitda) rose 10.7% to ₹14,516 crore, versus ₹13,116 crore YoY.

"Demand for our services continues to be very strong. We registered strong, profitable growth across all our industry verticals and in all our major markets. Our order book is holding up well, with a healthy mix of growth and transformation initiatives, cloud migration and outsourcing engagements. As clients prepare for a more challenging environment ahead, technologies like cloud now have to be fully leveraged to realize the promised value," said Gopinathan in the quarterly review statement.
According to the statement, segmentally, TCS saw broad-based growth across verticals, led by retail, which saw 22.9% YoY growth in constant currency terms — and CMI up 18.7% in constant currency terms.
Among the Western markets, TCS registered 17.6% growth in North America, 14.1% in continental Europe, and 14.8% in the UK. The IT major saw a 16.7% rise in the Indian market. Latin America grew 19%, MENA (Middle East and North Africa) 8.2% and Asia-Pacific saw a growth of 7%.

"We are making our way towards achieving our operating margin priority for the year, aided by good growth, the flattening of the workforce pyramid, improving productivity and currency support. The headwinds from the supply-side challenges are abating, so that sets us up well for the seasonally weak second half of the year," said Samir Seksaria, chief financial officer.
TCS also added 9,840 employees in the quarter, taking the total headcount of the company to 6.16 lakh employees.
"Reflecting our culture of being committed to our employees, we have honoured all job offers we had made. Our investments in capacity building and organic talent development have allowed us to grow our business ahead of headcount addition this quarter," Milind Lakkad, chief human resoruces officer at TCS, said.

Commenting on the 21.5% IT services attrition rate this quarter, Lakkad added, "We believe our quarterly annualized attrition has peaked in Q2 and should see it taper down from this point, while compensation expectations of experienced professionals moderate."
---