Snap extends Sounds Creator fund to India, to give grants worth $50,000 per month to Indian creators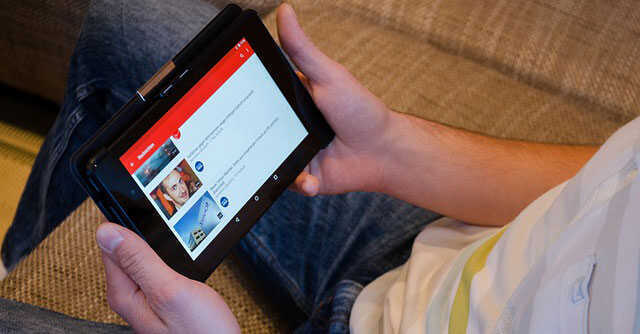 US-based social media company, Snap Inc., the parent of multimedia messaging app Snapchat, has launched Snapchat Sounds Creator Fund, a new grant program designed to support emerging and independent artists in the US and India.
Sounds is a feature that allows users to add licensed music to their Snaps as well as their own creations. Since launching Sounds, videos created with music from Sounds on Snapchat have collectively resulted in over 2.7 billion videos created and over 183 billion views globally, the company said in a statement.
Snap said that it has partnered with DistroKid, an independent music distribution firm through which artists can distribute their licensed music to streaming platform, to facilitate and distribute payments of $2,500 to up to 20 artists per month.

The company has also said that starting this month, it will provide monthly grants of up to $50,000 to independent artists in India who are distributing music on Snapchat via DistroKid.
"Independent artists in India play a critical role in driving video creations, inspiring internet trends and defining cultural moments on Snapchat and Spotlight alike," according to the statement.
"Snap wants to help emerging, independent artists produce quality content and build their brands by recognising Sounds creators who are driving trends and defining cultural moments – not just based on their follower numbers," Lakshya Malu, Interim-Market Development Lead, Snap, said.

"By providing meaningful funding and creative support, our goal is for artists to feel empowered to continue creating and pursue a career in music," he added.
Earlier this year, Snapchat also rolled out its paid subscription service Snapchat+ in India for ₹49 per month to monetise its market base of more than 100 million users in the country.
Not just Snap, other platforms, including Instagram Reels and YouTube Shorts, have rolled out similar plans. Meta-owned social media platform, Instagram, for example, said it will allow creators to monetise their work. In June this year, Meta chief Mark Zuckerberg said that the company plans to set-up a revenue sharing model with its creators to monetize their content on the platforms. Notably, Snap has reportedly also onboarded former Meta India head Ajit Mohan as the President of the APAC business.

In September, YouTube also said that it was expanding its creator monetisation programme to Indian creators who make Shorts videos, starting early 2023.
Amjad Hanif, vice president of YouTube's creator products wrote in a blog post that "creators who make Shorts videos can apply for the YouTube Partner Program (YPP) if they have 1,000 subscribers, and have delivered 10 million views over past 90 days or 4,000 viewed hours over past 12 months, on YouTube Shorts". He further said that "to reward creators across a range of formats, we'll have paths for long-form, Shorts and Live creators to join this new tier in 2023."
Snap also competes homegrown short video platforms, alongside Instagram and YouTube, which include ShareChat's Moj and VerSe Innovations' Josh. Albeit smaller, these platforms have reportedly started offering creators monetisation options in the Indian market. In April, ShareChat announced a 'Moj for Creators' initiative, which it said will help creators on Moj earn up to ₹3,500 crore by 2025. The platform seeks to help creators earn through virtual gifting from viewers, live commerce, and other initiatives.

In an October 2021 survey, consulting firm, Bain & Company predicts India's short form video market to reach 650 million users by 2025. Short form videos are categorised as videos with a duration of 15 seconds to two minutes. At present, there are more than 200 million users for this category in India, it said.
---