Industrial enterprises need to evaluate Industry 4.0 readiness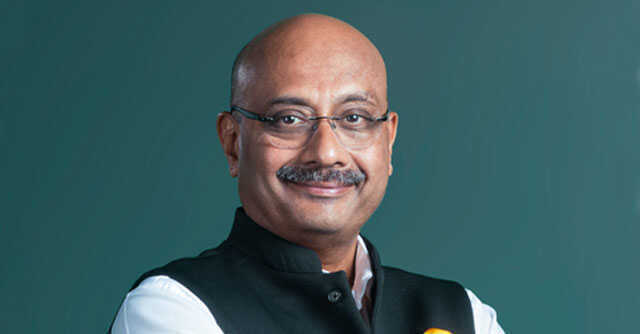 The pandemic disrupted manufacturing and supply chains, pushing businesses to rethink their global manufacturing and supply chain strategies. Besides, the new geopolitical scenario brought the importance of resilient supply chains to the fore. The situation accelerated investment in Industry 4.0 - that focuses heavily on interconnectivity, automation, machine learning, and real-time data.
To realize the vision of Industry 4.0, enterprises must become more digitized. For example, data availability and price are critical in India's domestic market when adopting internet of things (IoT) to make industrialization seamless. Reports also suggest that the suitable applications of technology in the manufacturing industry can lead to empowered decision-making, meeting sustainability goals, new opportunities for upskilling, reskilling, cross-functional collaboration, better talent attraction and retention, improved workplace safety, and employee satisfaction.
Whether enterprises are starting their Industry 4.0 journeys or recalibrating their strategies, the need of the hour is the industry-wide adoption of Industry 4.0 technologies that will, in turn, result in quick wins in productivity and profitability.

Today, it is imperative for enterprises to instil Industry 4.0 principles throughout the entire lifecycle, from design and engineering to production and quality assessments, to transform product manufacturing and infuse resiliency into operations. The implementation of industrial IoT can facilitate and expedite digital manufacturing. Collaborative design using the digital definition of the product, agile manufacturing leveraging automation, and robotics reduce go-to-market timelines, improve product quality, proactively overcome supply-chain bottlenecks, and ensure cleaner and greener fulfilment.
Another critical aspect of Industry 4.0 is data analytics. Big data tools such as AI, ML, and real-time data processing can enable enterprises to enhance productivity and improve processes and growth. There has also been a tremendous push from the government towards creating a healthy environment to promote smart manufacturing in India. The government has set an ambitious target of increasing the contribution of manufacturing output to 25 percent of GDP by 2025. To achieve this, enterprises today must transition to smart manufacturing by integrating Industry 4.0 principles into their operations.
Realizing the vision of a well-structured supply chain requires building a new kind of supply network that is resilient, responsive, and offers granular end-to-end visibility. In this direction, a digital supply chain will enable enterprises to track the complete supply chain in real-time. Critical information like low levels of raw materials, forecasting customer and product demand, controlling inventory, the shutdown of plants, labor shortages, etc., will be visible throughout the system in real-time. This end-to-end visibility will aid enterprises in integrated planning and execution, intelligent warehousing, efficient spare parts management, etc. Further, with a digital supply chain, enterprises will gain a considerable advantage that will empower them to stay ahead in the game.

As the manufacturing sector faces substantial challenges, it is high time for industrial enterprises to evaluate Industry 4.0 readiness. Early adopters of Industry 4.0 can enjoy various benefits ranging from a streamlined supply chain to improved & digitized operations, among others. Research studies show that industries that scaled 4IR use cases before the pandemic were better positioned to respond to the crisis. Therefore, it is imperative for enterprises that have still not adopted Industry 4.0 to start on their journeys. It will enable them to address the toughest disruptions of today and prepare them for future disruptions.
Businesses are now at the cusp of a significant transformation. Moving to an Industry 4.0 model is not simply a matter of keeping up with the trend; it is necessary. According to IT industry body Nasscom, more than two-thirds of Indian manufacturers will embrace digital transformation by 2025 to increase India's manufacturing GDP to 25%.
Reports have identified ten industry sectors that could add $320 billion more in gross value added (GVA) to the Indian economy with proper reforms. These industries include chemical and petrochemicals, agriculture and food processing, electronics and semiconductors, automotive components and vehicles, etc. All these sectors have massive potential to benefit from Industry 4.0 or intelligent manufacturing operations; they need clarity of thought and commitment to action. The time to turn the tide on Industry 4.0 is now and let there be no ambiguity or dragging feet on this.


Jagdish Mitra
---
Jagdish Mitra is the Chief Strategy Officer and Head of Growth at Tech Mahindra.
---