Over 75% of Indian firms to increase digital transformation spending in 2023, says IDC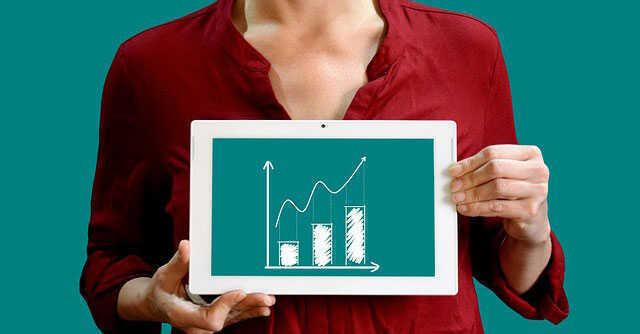 About three-fourths (75%) of IT decision makers in a recent survey indicated that in 2023 they plan to spend more than what they have spent for digital transformation (DX) initiatives in 2021, and another 20% of the respondents to maintain the same level of DX spending as they did two years ago.
The survey, conducted by International Data Corporation (IDC) across 504 IT decision-makers of Indian organisations in October, also estimates the digital transformation spending in India to reach $85 billion by 2026.
DX involves the implementation of emerging technologies such as artificial intelligence (AI), big data, cloud computing, blockchain, Internet of Things (IoT), application programming interfaces (API) and other advanced technologies to transform organisations digitally.

The study suggests that in India research, manufacturing (discrete and process), professional services, banking, government, retail, and telecommunications are the top industries spending on digital transformation, with firms expecting to reduce costs by increasing efficiency, improving security/risk capabilities, and improving customer experience.
"The purpose of digital transformation is long-term survival and staying relevant by building resilience and adaptability in the organisation," said Neha Gupta, Senior Research Manager, IDC India and noted that the most demanding part of the DX journey is to ensure that the outcomes are measurable. In that respect, Indian organisations are seeing the real benefits of DX initiatives in terms of revenue generation, time to market, and business agility.
However, DX comes with a slew of other challenges, point out recent studies. According to a recent report by IT services firm Newgen published in November practically every company today is doing 'some kind of' digital transformation thanks to the Covid-19 pandemic that has accelerated DX initiatives for many companies, large and small, so it's not surprising that DX has taken off significantly in the last two years. The majority (77%) started DX within the past two years, showing that pre-pandemic DX was something businesses were talking about but not quite ready to execute. However, companies are still in the early phase of their DX journey, with only 49% currently transforming and 24% at the discussion stage.

Similar views were expressed by other analysts too. In an exclusive interview with Mint published on November 2022, Vaishali Rastogi, global leader at Boston Consulting Group's (BCG's) technology, media, and telecommunications (TMT) practice quoted a recent study by the research firm that revealed that only 30% of digital transformation projects succeed. She said reasons such as identifying the business case and the problem you are trying to solve, and what value will you get from it and how to do this at scale, besides, senior management commitment will remain the key factors for DX to succeed in India.
Nonetheless, IDC pointed out that current macroeconomic factors may impact both tech buyers and tech suppliers globally. As per IDC's research, Indian organisations are not immune to these macroeconomic trends and thus strive to be proactive than reactive.
"The current headwinds such as IT supply chain disruptions, inflation, and global geopolitical issues, are likely to persist. Indian organisations must look at these factors as enablers of Digital Transformation," said Rithika Ponnala, Senior Market Analyst, Digital Transformation practices, IDC India, adding that spending on technology to save costs and help firms remain competitive and resilient in these uncertain times.

Others like analyst firm Gartner also said that digital and IT spending by Indian businesses is projected to grow from $109 million in 2022 to $112 million in 2023, up by 2.6% in a forecast last month. While the growth expected was moderate, the analyst firm said, despite the looming tensions of global inflation and the weakening rupee, Indian businesses will continue to spend in some of the key segments in the next one year.
---