Low-code tools to grow nearly 20% to reach $26.9 bn in 2023, says Gartner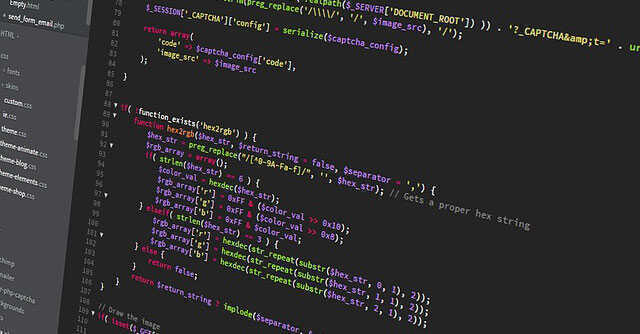 The global market for low-code development technologies is set to grow 19.6% from 2022, to reach $26.9 billion in 2023, according to a forecast from Gartner.
Low-code is a software development approach where developers develop applications in a graphical interface. Rather than writing thousands of lines of complex code and syntax, low-code developers drag and drop visual models to create complete applications with modern user interfaces, integrations, data, and logic, as a result, organisations get apps into production much faster.
Gartner predicts that by 2026, developers outside formal IT departments will account for at least 80% of the user base for low-code development tools, up from 60% in 2021.

Gartner mentioned that, "hyper-automation" projects includes citizen automation development platforms (CADP), like automating workflows, building web-based forms, bridging data and content across multiple software-as-a-service applications and creating reports and data visualisations, will be the key drivers accelerating the adoption of low-code technologies, said the analyst firm
Organisations are increasingly turning to low-code development technologies to fulfill growing demands for speed application delivery and highly customised automation workflows," said Varsha Mehta, Senior Market Research Specialist at Gartner.
"Equipping both professional IT developers and non-IT personas — business technologists — with diverse low-code tools enables organisations to reach the level of digital competency and speed of delivery required for the modern agile environment."

Low-code application platforms (LCAPs) are projected to be the largest component of the low-code development technology market, growing 25% to reach nearly $10 billion in 2023, said Gartner, adding that CADPs are the fastest growing in the entire low-code segment, growing at 30% in the next one year.
Other low-code development technologies include rapid mobile app development (RMAD) tools and rapid application development (RAD) tools. RAD tools are/were on-premises only and desktop-bound applications mainly. Low code is the evolution of RAD to cloud and SaaS models.
"The high cost of tech talent and a growing hybrid or borderless workforce will contribute to low-code technology adoption," said Jason Wong, Distinguished VP Analyst, at Gartner.

Owing to the flexible and increasingly-powerful features of low-code development tools, business technologists and citizen technologist personas are developing lightweight solutions to meet business unit needs for enhanced productivity, efficiency and agility — often as fusion teams, said Wong.
Low-code development platforms are emerging as an alternative facilitator to fill the talent shortage that the industry is currently facing in terms of software developers. The platforms have gotten traction due to their ease of use, allowing both citizen and enterprise developers to drag-and-drop application components to construct mobile or web apps swiftly.
The low-code-no code market generated $400 million revenue in FY2021, growing at a CAGR of 15%, according to a March 2022 study by Nasscom and Nagarro. Further, a research paper by staffing firm TeamLease Digital released in August 2022 said that companies who have adopted these platforms have seen over times reduction in development and deployment time, 3-fold reduction in development costs, 1.5 times increased productivity and 30% increase in return on investment (ROI).

Industries such as banking, financial services and insurance (BFSI), healthcare, fintech and large IT services companies are currently the key consumers of these platforms.
In India, players like Zoho creator, DronaHq, Pegasystems, Appian have come up with solutions to fulfill the growing need for such low-code, no-code platforms.
---