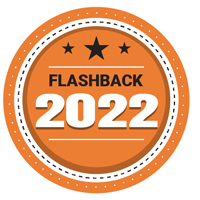 The crypto industry suffered a series of setbacks in 2022. It all started with the fall in the value of TerraUSD (UST) in May triggering panic selling by investors. As the value of UST fell to $0.6, the price of its sister coin LUNA also crashed from $120 to $0.02. The coin's market cap dipped from $41 billion to $6.6 million. The crash of two of the most popular cryptos created panic and led to large-scale sell-offs by investors who wanted to pull out and put their money in more reliable assets.
This led to a fall in the prices of all cryptos. Value of Bitcoin (BTC), which was trading at an all-time high of $69,000 last November fell to under $20,000. It is currently trading at $16,600. The value of Ethereum (ETH) fell from $3,829 in January to $993 in June. It is currently trading at $1,191.
The crash in the value of cryptos wiped out $600 billion in value during the first week of May 2022, according to market research firm Global Data.
The sell-offs also led to shutting down or bankruptcy filing by several crypto firms including the world's second-largest exchange until last month.
Here are some of the firms that have shut down operations this year.
Terraform Labs
Days before the collapse of LUNA and UST, Terraform Labs-- the firm which created the Terra blockchain on which the two stablecoins run--was dissolved by its founder Do Kwon in South Korea, according to filings at South Korea's Supreme Court registry office. The firm shut down its head office and branches in the country while it remained incorporated in Singapore. According to a whistleblower, Do Kwon allegedly cashed out $2.7 billion from the LUNA and UST reserves. Following these allegations, South Korean police have opened an investigation. In September, Interpol issued a Red Notice for Do Kwon. South Korean prosecutors seeking Do Kwon's custody believe he is hiding in Serbia
Celsius Network
In June 2022, New Jersey-based crypto lending platform Celsius, which was managing assets worth $25 billion until last year, stopped all withdrawals citing extreme market conditions. The firm used to lend tokens to institutional investors and attracted a lot of depositors during the pandemic. However, after the crash of LUNA, the firm's business model was questioned. It was also accused of mismanaging investor assets by agencies in the US such as Vermont's Department of Financial Regulation (DFR). In July, Celsius officially announced that it had filed for Chapter 11 bankruptcy in the US. The firm revealed a deficit of $1.19 billion in its bankruptcy filing.
FTX
The world's second largest crypto exchange, FTX, filed for bankruptcy last month. The firm was accused of mismanaging investor assets without their consent. CoinDesk reported in November that Alameda Research, a hedge fund run by FTX founder Sam Bankman-Fried, held a large amount of FTT tokens. This led Binance to sell all its FTT tokens causing its price to fall. This triggered a wave of panic selling by other investors causing the price to fall further. The firm received withdrawal requests amounting to $6 billion. After failing to process the request, the crypto firm tried to enter a deal with Binance, which later pulled out of it. FTX has been accused of misusing customer assets worth $10 billion and using them to fund Alameda Research. Fried was arrested early this month in Bahamas, where FTX was registered, and was later extradited by FBI to the US where he faces criminal fraud charges.
BlockFi
Soon after FTX's collapse, a crypto lending firm BlockFi, which provides credit services in USD to crypto owners, filed for Chapter 11 bankruptcy in the US. The crypto firm reportedly owes $1 billion to $10 billion in liabilities to more than 100,000 creditors including FTX, according to its bankruptcy filing. The firm had received a $400 million credit from FTX in May as part of a deal, which included a future acquisition by the crypto exchange. It also owes $50 million in penalties to the Securities and Exchange Commission (SEC) for violation of security offering regulations.
BitFront
In November, another crypto exchange BitFront, which is based out of the US, announced that it is shutting down the platform. The exchange said that it will clear all deposits and withdrawals by March 2023. Backed by Japanese social media firm Line Corporation, as it plans to focus only on the LINE blockchain and tokens. The firm has suspended all new signups and transactions on the platform. Though BitFront is not facing any accusation of mismanagement of funds like some of its counterparts, it has taken the decision due to the recent market conditions.
Midas
The crypto winter and the collapse of FTX have also impacted a Switzerland-based crypto investment firm Midas, which announced this week that it is shutting down its platform due to financial losses. The firm has disabled deposits and withdrawals for the time being. After the collapse of Celsius and FTX, more than 60% of Midas' assets under management were withdrawn, the firm's CEO Trevor Levin said in a blog post. He said that the firm's DeFi portfolio lost $50 million which was 20% of its $250 million in assets under management (AUM).
---