India latches on to snackable, bite-sized content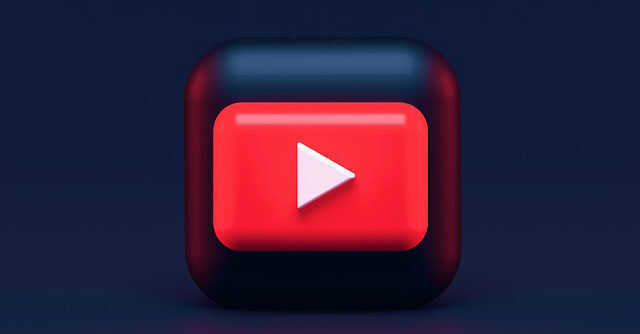 Instagram reels, YouTube Shorts and many Indian short form video services have seen a huge uptick in users and engagement in the country following the ban on Chinese app TikTok.
The genre in itself has seen a massive 150% CAGR growth and the year 2021 is estimated to have ended with 180-200 million users for short video apps according to a recent BCG report. Meanwhile, the attention span of the users has dropped by 25% — to eight seconds — in the last few years.
High-speed Internet along with shrinking attention spans has led to content being consumed anytime and anywhere, players say. With more content being created in regional languages, this is an opportunity for both viewers in non-urban towns and the creator economy, besides brands using cultural nuances to connect better with target audiences.

"With shrinking attention spans, there is a constant desire for fresh and engaging content among users. People have started paying more attention to shorter content formats for bite-sized entertaining content that can be consumed anytime and anywhere. They don't want to spend time deciding what content to consume for entertainment like the decision fatigue observed on OTTs," said Udit Sharma, chief revenue officer, ShareChat and Moj.
As more content is being created in Indian regional languages, more Indians across urban and non-urban regions are engaging with such snackable yet relatable content. The creator economy is also getting a boost in India due to this trend with several sustainable monetisation opportunities, Sharma added.
Short video apps are also optimised for the scroll - there's no space for decision fatigue, unlike TV and OTTs, and the content and platform come together to make it highly addictive, making users spend more time than they plan to, agreed Shreya Agarwal, head of FilterCopy, a Pocket Aces owned channel for short videos.

"Gone are the days when content creation required heavy investment, fancy setups or expertise - the apps have in-built tools to make creation simple and have turned the audience into creators - all one needs is an idea and a phone. Since the user is creating, the content is authentic, resonates well, and cuts across segments of population, representing India's population mix the best across digital," Agarwal said.
She added that platforms also invest in and experiment with features to make it easier. For example, Instagram helps users edit their selection of videos and images to the beat of trending audios.
"Short videos are also more shareable on social media, as they take up less space in feeds and are more likely to be watched by friends and followers," said Ian Goh, chief executive officer, Tiki, a short creator platform. "Additionally, short videos can be highly engaging due to their ability to capture the viewer's attention quickly and effectively. This can be particularly useful for advertisers or content creators looking to promote their products or messages."

Short video platforms are studying their consumers' behaviour and continuously innovating, agreed Samiksha Mehta, business development manager at influencer marketing firm Pollen. For example, Chingari rewards its creators and users with a native crypto token for in-app activities like uploading, watching, liking, commenting, and sharing videos.
Moj collaborated with actors Ananya Pandey and Vijay Deverakonda to create commercials in Hindi, Tamil, Telugu, Kannada, and Malayalam to boost affinity and drive relevance for the platform in the northern and southern belts of the country.
Demographic divide

Tier-two cities are driving usage of short form video apps, forming over 60% of the user base, according to the BCG report. 40% of the users are aged between 16-24 years. Indian short form platforms support more than 10 languages, helping brands reach unexplored language dominated markets.
Advertisers too benefit from high engagement and user stickiness, as CPM rates for short form video platforms are as low as $1 whereas it can go as high as $4 for Facebook's news feed and stories, according to the BCG report.
"More and more brands are now pushing content which is "Reel-first", which is why vertical ad formats are becoming increasingly popular. Advertisers are also experimenting with new storytelling methods that work in this format, even harping on all the viral trends, in order to better connect to their audiences," said Jitendra Hirawat, director at digital agency SoCheers.

Short format video platforms are seeing the emergence of talent and content across a host of genres, said Niyati Merchant, co-founder and chief operating officer, Arré, a content company which specialises in audio, text as well as short- and long-form videos.
"While comedy, music, Bollywood, beauty and fashion and dance remain the mainstream entertainment genres popular on such apps, there is immense scope for the long tail in these categories whether its regional music and humour to bringing a whole new set of genres into the mainstream," Merchant said.
Beyond the metros, quick short videos provide for a better streaming experience than long format high bandwidth consuming premium content in cities and districts of India where Internet bandwidths are lesser. "OTT platforms that are primarily advertising driven see merit in venturing into shorter format content attuned to daily consumption habits. Moreover, for OTT platforms, short format is a good way to experiment with untested genres for audience response and engagement before investing into high production value originals for the premium offerings," Merchant added.

---