Sony and Honda unveil new electric vehicle Afeela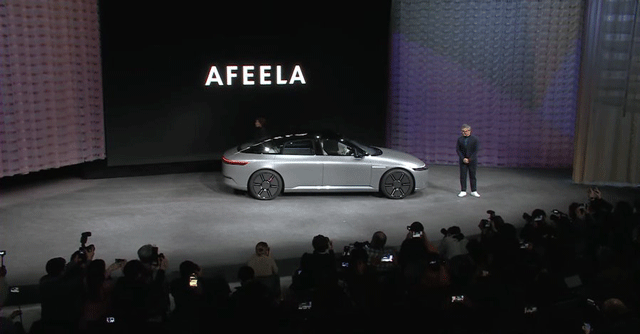 Sony unveiled the prototype of its new electric vehicle Afeela that is built in partnership with Honda. Demonstrated at the ongoing Consumer Electronics Show (CES) in Las Vegas, the Sony-Honda venture will open pre-orders in the first half of 2025 and sales will begin in the same year. The initial shipments will be delivered by early 2026 in North America.
Sony chief executive officer Kenichiro Yoshida said that the company's mobility philosophy is building autonomous vehicles with focus on "entertainment on the go". The vehicle will have movies, games, and music, and will offer an in-cabin experience using UI/UX technologies. The Afeela cars will also use Qualcomm's "Snapdragon" digital chassis.
As per reports, the vehicle has 45 sensors, including cameras, radar, lidar, and ultrasonic devices to help in object detection and autonomous driving. Afeela will work on three themes – autonomy, augmentation, and affinity. Sony also said that users may have to pay a monthly fee to access certain features. These vehicles will be priced to compete with automakers like BMW, Volvo, and Mercedes-Benz.

Sony and Honda had announced their joint mobility venture in October 2022 to deliver electric vehicles with Level 3 automatic driving capabilities. At that time, the companies said that these vehicles will not only be autonomous and high performing but will also offer entertainment. A few months before the joint venture, Sony and Honda had announced a new mobility tech company called Sony Honda Mobility Inc.
---