Auto Expo set to return after three years in a bigger avatar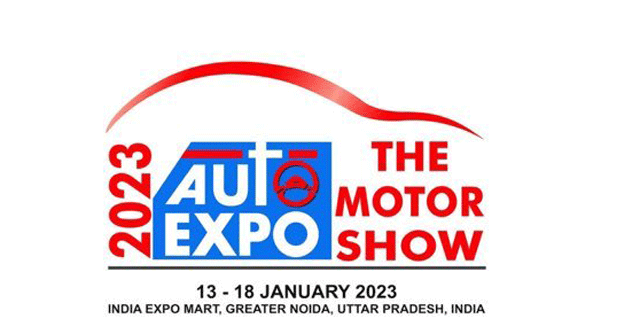 As India breaks into the world's top-three automotive markets and emerges from the shadow of two disruptive waves of Covid-19, the country's largest passenger vehicle makers are gearing up to showcase new products and technologies to set the tone for their future vision at the Auto Expo motor show in Greater Noida, set to open to the public between 13th-18th January.
The show, the largest of its kind in the world, returns after a longer-than-usual hiatus of three years due to the aftermath of Covid-19.
Compared to the last edition of the biennial Expo in 2020, its upcoming 15th edition is bigger in terms of participation, as the number of electric vehicle start-ups and OEMs grows substantially. The show will see participation from 114 exhibitors, out of which 48 are vehicle manufacturers, compared to 108 exhibitors and 35 OEMs in 2020. Fifteen of these OEMs are EV-only players across passenger vehicle, two-wheeler and three-wheeler categories.

Leading OEMs like Maruti Suzuki, Hyundai and Tata Motors are also gearing up for much-anticipated electric and SUV launches, including the five-door Jimny, Suzuki's EV concept, Hyundai's Ioniq 5 EV & Tata Motors' new EVs.
On the other hand, all the leading two-wheeler manufacturers will give the show a miss, furthering the trend from the previous edition of the show. Mahindra & Mahindra will also skip the show this time, as it doesn't have a new launch slated for the Expo. There will be a total of 75 new unveils and launches, and 5 global launches.
There will be a particularly strong presence of newer start-up companies that are manufacturing electric vehicles (EVs), whether it be pure EV passenger vehicles, two and three-wheelers, or commercial vehicles.

The show will also have a special focus on ethanol powertrain technology, with a separate ethanol pavilion showcasing technological developments in the ethanol value chain. Several two-wheeler manufacturers will display working prototypes of flex fuel vehicles, which can use ethanol blends ranging from 20% to 85%. These manufacturers include TVS, Hero MotoCorp, Bajaj Auto, Honda Motorcycle, Yamaha, Suzuki motorcycle, Maruti, and Toyota Kirloskar Motor. In addition, OEMs will be displaying developments in various powertrain options, including biofuels, gaseous fuels, electrification technologies, and hydrogen. There will also be pavilions for vintage cars, supercars, and EVs.
"We believe that the automobile industry is going through a once in a century sort of transformation in terms of fuel types, design, technology and communication. The Auto Expo is about showcasing where the industry is heading and where the future lies. India's a very important market for us at Hyundai. We believe the role of the expo goes beyond displaying and launching cars, it's about direction, brand image and bringing in global concepts. It is also a reflection of the growing importance of India. It's a big platform and we don't only look at it from immediate retrun-on-investment point of view. Hyundai Motor Company has a plethora of sustainable solutions globally and it's an opportunity for us to showcase them on a platform for our customers. This expo will be unlike any other. It'll be very high on engagement with our customers", Tarun Garg, COO, Hyundai Motor India told Mint.
Carbon-neutral electric bus and commercial vehicle maker Switch Mobility, a fully-owned Ashok Leyland subsidiary, will also unveil 3 product concepts at the show.

"This Auto Expo is very critical for us at Switch. It's really important that the industry is meeting after 3 years to share what we've been doing in this time all in one place. We're looking forward to meet with and get feedback from industry experts and our staekholders", Mahesh Babu, Global CEO, Switch Mobility, told Mint.
Premium and luxury-focused European manufacturers have given the show a miss - citing that they find their marketing dollars better utilised in curated customer experiences. "Our customer profile at the top-end wants a more personalized experience, so we'd rather invest in that than in a mass platform like the Expo. We don't see our target group coming all the way to the Expo", Santosh Iyer, MD & CEO, Mercedes Benz India told Mint.
"It's like advertising in cricket - FMCG or mass brands get the opportunity to reach out to many people, but niche brands may not need that sort of outreach," Iyer said.

---