Telecom sector to employ 6 million ppl by FY26, recruitment to rise by 45% in coming years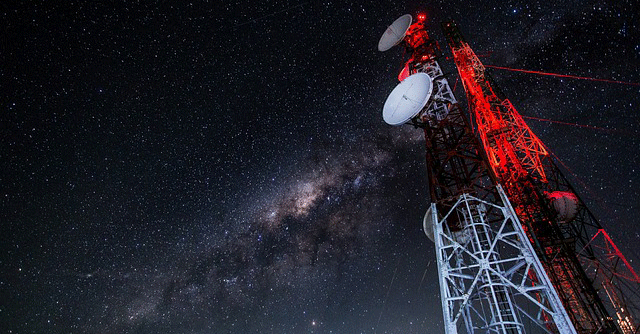 Telecom services and allied sectors are set to see a 40-45% increase in hirings over the next couple of years, with a 30-36% increase already being seen in the last three to six months.
The demand is expected to come primarily from the emerging segments of 5G, virtual network operations, whitespace spectrum, IoT in big data, network security, cybersecurity specialists and cloud, said recruiters, with non-tech sectors such as manufacturing, smart cities, robotics, tele medicine, health tech, drones et al also demanding talent.
"On the whole, telecom sector will end up employing about 6 million people by FY26, up from about 4 million in FY22," said Munira Loliwala, business head at TeamLease Digital, who added that the demand and payouts for specialised roles has doubled over the last financial year in the sector which has typically seen flat rates of hiring and mild increases in salaries over the last several years.

"The specialised roles include network security specialists, data engineers, technical lead and technical architects, even roles in the optical fibers and cabling roles, systems engineers, have seen a 100% jump in FY23 versus FY22 and we expect it to continue to grow in FY24 as well, albeit at a lower rate of say 10-14% for roles in AI and ML, which is still huge," she said.
The sharp spike in hiring in the past quarters is attributable to the scintillating pace of 5G rollouts that the top two carriers Reliance Jio and Bharti Airtel have been undertaking since October 2022, and have since managed to cover more than 100 cities between them and adding more with each day.
Apart from the top rung telcos, mid-range companies such as HFCL and Sterlite Technologies that are also onboarding people in specialised roles to address the rising need for deploying fibre and connectivity systems including new technologies such as fixed wireless access and open-RAN. Loliwala added that in some instances companies had given out mandates for hiring people with 10-15 years of experience on a contractual basis, which was a practice unheard of till some time ago.

Experts at Stanton Chase said that the demand was being seen equally for senior and leadership roles across a variety of sub-sectors.
"We expect 100% rise in mandates for senior leadership coming in from telecom sector. The demand is for cross-border talent and we are getting them from southeast Asia, US. The salaries are ranging from ₹1.5 crore - ₹5 crore depending on profile and company size," said Amit Agarwal, managing director, Singapore & India, Stanton Chase.
He added that the mandates were coming from hardware, software, infrastructure firms and even telcos. The growth is primarily driven by 5G rollouts but even cyber-security, data security, network management are in demand, he said.

Aditya Narayan Mishra, chief executive at Ciel HR Services, said that field engineers , switching engineers, network planning and control were in demand across geographies for 5G rollout.
"Telcos are taking a blended approach of contractual and permanent hires. For substantial period of time, the industry had paused so now it is opening up and for new roles," he said.
---