Google commits to comply with EU consumer rules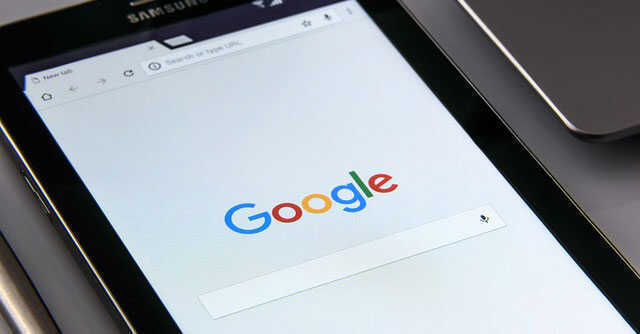 The European Union (EU) on Thursday said that Alphabet-owned Google has agreed to provide more transparent and accurate information to customers in order to meet EU regulations. The move comes two days after the Search-giant committed to make changes to its policies in deference to India's competition regulations, the Competition Commission of India (CCI).
To be sure, the EU rules in question do not deal with antitrust matters. Instead, they are meant to block gatekeepers like Google from blocking access to information for consumers, and provide accurate and detailed information.
"Even today, almost three years after the start of the COVID-19 pandemic and subsequent lockdowns, we see an increasing number of consumers turn to the internet to book their holidays, make purchases, or consult a review," said EU Commissioner for Justice, Didier Reynders. "EU consumers are entitled to clear, complete information so that they can make informed choices. The commitments made by Google are a step forward in this direction. We call on Google to comply fully with the Geo-blocking Regulation, ensuring that consumers can enjoy the same rights and access the same content, wherever they are in the EU."

The EU said that Google will make adjustments to services like the Google Store, Google Play, Google Hotels and Google Flights to make them compliant with the bloc's laws.
The geo-blocking rules were passed by the EU back in 2018. They seek to bar any e-commerce service provider from preventing an EU consumer's access to services based on their geographic location. Firms like Google use recommendation engines, which show users results based on their location, among other things. Under the EU rules, this could be construed as prevention of access.
Further, the statement said that in the near future, Google Flights and Google Hotels will make it easier to understand when reference prices are used for discounts promoted on the site, as well as distinguish between services given by Google and situations when it works as an intermediary for other organizations. Also, similar housing services like Booking.com and Expedia, Google will publish a clarification that Google Hotels does not validate its reviews.

In addition, the firm will make it easier for customers to understand details of their orders, such as the cost of shipping, right of withdrawal, and the availability of repair or replacement services. Businesses' names, addresses, and contact details, along with other relevant information, will be made available. It will also let customers use payment methods from any EU nation.
The Search-giant has been facing pushback from various market regulators around the world. Europe's Digital Markets Act, which was adopted in October last year, is also expected to force firms like Google, Apple and Meta to change some of their policies.
Earlier this week, the Supreme Court of India, refused Google's plea to stay an order by the CCI, which required the firm to change policies in the Android operating system. The CCI asked Google to make changes to key agreements with device makers, including the Mobile Application Distribution Agreement (MADA) and Anti-Fragmentation Agreement, both of which limit access for Google's competitors, according to the CCI's orders.

On January 25, Google said that it would start allowing third-party payment services on Google Play, in compliance with one of the CCI's orders. It also said it will unbundle its own apps from Android, which is part of the MADA agreement.
Read more: Google makes policy changes to accommodate CCI directives
"We call on Google to comply fully with the Geo-blocking Regulation, ensuring that consumers can enjoy the same rights and access the same content, wherever they are in the EU," EU's Reynders said.

Like India, the company hasn't yet announced when the changes will come into effect in the EU.
---