Apple's India supplier begins making AirPods parts for export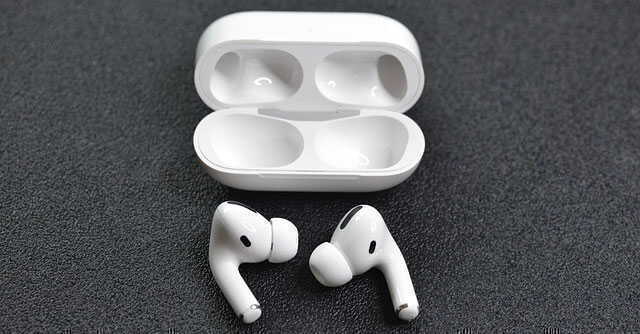 Apple-supplier Jabil Inc's India unit has begun making components for AirPods in the country and is shipping plastic bodies or enclosures for AirPods to China and Vietnam, Bloomberg reported on Jan 29.
In light of the increasing trade and geopolitical tensions between Beijing and Washington, this is another step in Apple's efforts to move its manufacturing operations outside of China.
At the official G20 dialogue forum conference, Piyush Goyal, the Union Minister for Commerce and Industry, said that Apple's goal is to increase its production in India from the current 5-7% to 25%.

As the Indian government has been encouraging domestic production, Apple has placed a significant bet on the country by establishing an iPhone assembly facility there in 2017. This would make AirPods, after the iPhone, the second Apple product partially assembled in the nation.
Nikkei Asia reported on October 5, 2022, that this came about after Apple requested that its suppliers relocate partial production of AirPods and Beats headphones to India.
After production delays at the largest iPhone facility in the world due to the Covid-19 pandemic, Apple decided to cut back on its dependence on China.

Meanwhile, as reported by Bloomberg on January 18, India has granted provisional approvals to over a dozen of Apple's Chinese suppliers to expand in the nation via joint ventures with Indian partners.
Prime Minister Narendra Modi has emphasised on expanding India's manufacturing sector a top goal, and the government has responded by offering tax breaks and other incentives to businesses planning to develop. Apple has been crucial in this effort, encouraging local manufacturers like Hon Hai Precision Industry Co. to produce a record number of iPhones for the newest model.
Apple is playing the long game by shifting some of its manufacturing operations outside of China, but the effects on its supply chain won't be seen for several years. Vulnerabilities in the company's supply chain were revealed as a result of escalating tensions between Washington and Beijing, as well as an outbreak of Covid at a key facility in the nation.

It will take Apple roughly eight years to relocate only 10% of its production capacity out of China, where about 98% of iPhones are still built, as per Bloomberg report on September 30, 2022
And yet, the business has made some headway. Apple's exports from the South Asian country totaled over $2.5 billion from April through December of last year. Apple's Indian manufacturing partner Hon Hai began producing the iPhone 14 in India only weeks after the model's worldwide introduction, according to the report.
---