OLX Group to cut 1,500 jobs globally to reduce cost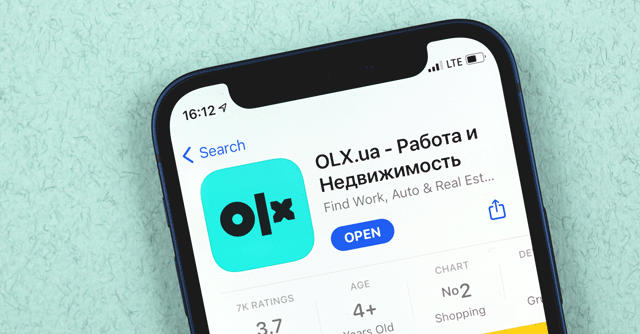 OLX Group, the classifieds unit of Naspers-owned internet group Prosus, is laying off 15%, or over 1,500 employees of its global workforce citing restructuring, two people aware of the development told VCCircle on condition of anonymity.
The number of Indian employees being let go, could not be immediately ascertained. One of the individuals cited above noted that the auto business would be the worst hit and that positions in the engineering and operations teams in India would be axed.
The news was first reported by Financial Express. Last week, news website DealStreet Asia reported that the Netherlands-headquartered group is looking to downsize its Indonesian operations and has put the auto business up for sale.

An OLX spokesperson confirmed the development.
"We can confirm that OLX is taking necessary measures to reduce its cost structure in light of changing macroeconomic conditions. We are reducing the size of our workforce across the company. Doing so is necessary to meet future ambitions."
The group operates OLX and OLX Autos in India and has over 20 other brands worldwide. OLX Group is a division of Prosus which has backed several Indian startups like Byju's, Swiggy, Meesho, PharmEasy, Eruditus, Elastic Run, Urban Company, Cashify, and Mensa Brands among others.

OLX started global operations in 2006 and entered India in 2009. The group's auto vertical named OLX Autos was formed in January 2020 by merging operations of Frontier Car Group (FCG), in which OLX Group had picked up a minority stake in 2018 and then became a majority shareholder after infusing $500 million in 2019.
Apart from OLX, some other companies where Prosus holds majority stake include Brazilian meal-delivery platform iFood and India-focused payments company, PayU.
Prosus, controlled by South Africa-based internet giant Naspers, also has a 28.10% stake in Chinese conglomerate Tencent. Last year, Prosus terminated its $4.7 billion agreement to acquire payments provider BillDesk.

Prosus NV and its parent Naspers Ltd. are also said to be planning on trimming their corporate workforce by 30%, becoming the latest global tech company to announce layoffs as fears of a recession in the US loom over investors and clients alike, forcing everyone to keep their powder dry for harder times.
The start of 2023 saw many major tech firms like Microsoft, Spotify and Meta slash jobs.
---