Musk pushes for Twitter payments that may include crypto: Report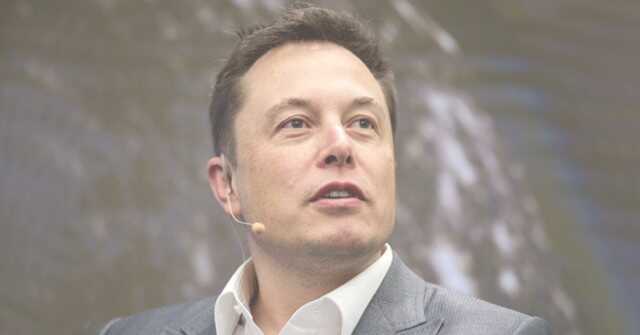 Twitter boss Elon Musk is reportedly working to introduce payments on the social media platform and has begun applying for regulatory licences. The system would use fiat currencies at first, but may add crypto functionality later, a report in The Financial Times said, citing anonymous sources.
Twitter currently allows payments for some services, such as Twitter Blue, a paid subscription that adds a blue check mark to users' accounts. The revamped Twitter Blue has a subscription cost of $8 per month for Android users and as announced on January 19, $11 per month for iOS users.
Even though neither Musk nor Twitter have officially said anything on the development, the billionaire had previously said that the Twitter acquisition would be part of a master plan to create "the everything app", a service that would offer social networking, peer-to-peer payments and e-commerce shopping.

On October 5, 2022, a few weeks before acquiring Twitter for $44 billion, Musk tweeted: "Buying Twitter is an accelerant to creating X, the 'everything app'…"
Buying Twitter is an accelerant to creating X, the everything app

— Elon Musk (@elonmusk) October 4, 2022
It should be noted that in 1999, Musk co-founded an online bank called X.com, which was later merged to form PayPal.
"The US needs a super app. "It's either convert Twitter to that, or start something new. It does need to happen somehow," he said.

In November last year, soon after acquiring the company for $44 billion, Musk spoke about Twitter's plan to enter the payments market during a livestreamed meeting with Twitter advertisers, hosted on Twitter Spaces.
He suggested that, in the future, users would be able to send money to others on the platform, extract their funds to authenticated bank accounts and, later, perhaps, be offered a high-yield money market account to encourage them to move their cash to Twitter, in an effort to turn Twitter into an "everything app," something like China's WeChat.
Earlier, in an All-In podcast on May 16, 2022, Musk pointed to the Chinese social media giant WeChat as a model for his social media ambitions. Like Twitter, it started off as a social platform, but it later found its true success when it added a mobile wallet and payment features.

"If you're in China, you kind of live on WeChat," he said. "It does everything — sort of like Twitter, plus PayPal, plus a whole bunch of things, and all rolled into one, with a great interface. It's really an excellent app, and we don't have anything like that outside of China."
As per a Reuters report, Musk is pushing Twitter to create new streams of revenue as it faces a drop in advertising income. On the advertising front, the company has been struggling to retain advertisers following Musk's takeover. It was reported that the company hit by a 40% drop in revenue on January 18 after more than 500 clients paused their spending.
According to estimates compiled by research firm Pathmatics, on 20 January, 2023, as seen by Reuters, 14 of the top 30 advertisers on Twitter stopped all advertising on the platform after Musk took charge on October 27, according to the Pathmatics estimates. The research firm said that overall, advertising spending by the top 30 companies fell by 42% to an estimated $53.8 million for November and December combined, despite an increase in spending by six of them.

Meanwhile, Twitter Boss Elon Musk has changed his name to "Mr Tweet" on the micro-blogging platform and said that now he cannot reverse it.
---