Budget 2023: FM announces data governance policy to enable access to anonymised data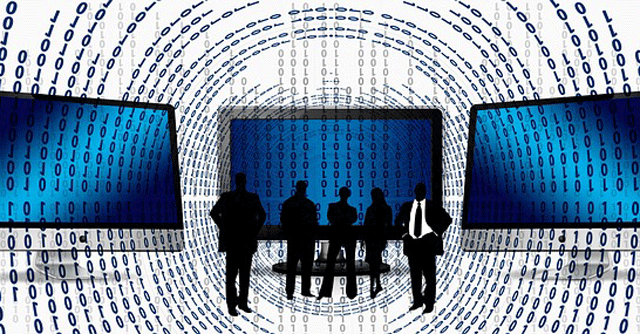 Finance Minister Nirmala Sitharaman announced in her budget speech on Wednesday that the setting up of a National Data Governance Policy will enable access to anonymised data. The finance minister said that this wil unleash innovation and research by startups and academia.
Anonymisation is a data processing technique that removes or modifies personally identifiable information; it results in anonymised data that cannot be associated with one individual.
In July last year, the IT ministry issued a fresh draft of the National Data Governance Framework Policy (NDGFP) to ensure that "non-personal data and anonymised data from both government and private entities are safely accessible by Research and Innovation eco-system," said a press release published by the Ministry of Electronics and Information Technology.

As part of the policy, the Indian government said that it will build the India Datasets program, which will consist of non-personal and anonymised datasets from Government entities that have collected data from Indian citizens or those in India. Private entities will be encouraged to share such data. A core component of the data governance framework will be the formation of an India Data Management Office (IDMO) under the IT ministry.
In December 2022, electronics and IT minister Rajeev Chandrasekhar had mentioned that the anonymised datasets will be offered as part of the India datasets programmes to the AI (artificial intelligence) ecosystem, which will be a kinetic enabler for the digital economy. "Datasets that represent India's consumers is a huge opportunity for the next generation of artificial intelligence and machine learning algorithms. It is an estimated opportunity of more than $200-$500 billion if leveraged properly", he said.
Notably, Sitharaman announced in her 2023 budget that India will set up three centres of excellence (COE) for artificial intelligence (AI) at top educational institutions to develop cutting-edge AI solutions in the country. These centres will be set up in top educational institutions. Leading industry players will partner in conducting interdisciplinary research and develop cutting-edge applications and scalable problem solutions in areas of agriculture, health, and sustainable cities, the FM said.

Industry analyst Kashyap Kompella and CEO of RPA2AI Research, a technology industry analyst firm said belives that the announcement aligns with the huge push given to the artificial intelligence ecosystem in the country, said Kompella. "Modern artificial intelligence is nothing without high-quality datasets. I hope this policy (and the separately mentioned AI centers of excellence) help create open datasets that the startups, enterprises and academia can leverage to innovate for India," Kompella added.
"The announcement of NDGP for enabling access to anonymised data in today's budget would provide a boost to innovation in the country and a welcome step to enable to country in availing the full potential of data," said Anurag Dua, Partner EY.
He added, "We are generating a lot of data today, across the social and geographic spread of the country. Providing data access to start-ups, academia, product innovators, etc. will lead to a boost in data-based innovation for business, government and society on the whole".

Kompella too sees a lot of potential in several areas such as banking and financial services, retail, including the ONDC, healthcare, government services and welfare schemes and more.
Further, Amit Jaju, Senior Managing Director, Ankura Consulting Group (India), opined that "non-personal data can be used for research and service improvement work within a protective framework". He believes, it is crucial as non-personal data can include intellectual property that cannot be freely circulated.
---