Budget 2023: Govt to launch accelerator fund to boost agritech startups, says FM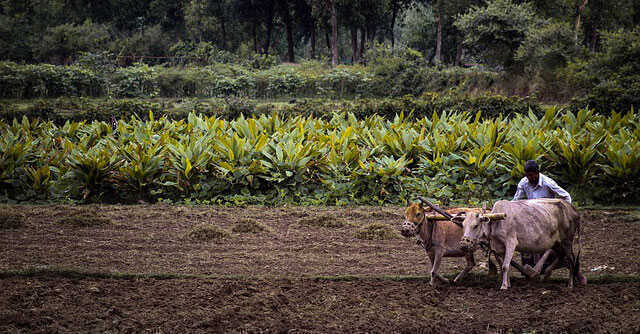 Finance Minister Nirmala Sitharaman on Wednesday announced in her Budget speech that the government will set up an accelerator fund for agri-startups in a bid to increase digital infrastructure in the rural areas and boost startups in this space.
The fund will work towards implementing cost-effective solutions to address the various challenges faced by farmers by introducing cutting-edge technologies and increasing output. The FM said that the Agriculture Accelerator Fund is part of inclusive development, a key priority of the PM Modi-led government.
In her Budget speech, the FM also proposed setting up digital public infrastructure for the agriculture sector. This will be built as open source, open standard and interoperable public good that will help develop farmer-centric solution for crop planning, said the FM.

She added that agriculture credit target has been increased to ₹20 lakh crore for 2024, with focus on animal husbandry, dairy and fisheries.
The government has also launched the National Monetisation Pipeline with an investment potential of ₹9 lakh crore.
The Economic Survey, tabled in Parliament said on Tuesday said that agriculture has performed well but the sector needs "re-orientation" to overcome challenges like adverse impacts of climate change, rising input cost, etc. According to the Survey, India's agriculture sector, which accounts for nearly 15% of the country's GDP and is the largest provider of employment, has seen resilient growth despite Covid-19 shocks, expanding 4.6% on average in the past six years .

In recent years, India has also rapidly emerged as the net exporter of agricultural products. The sector grew 3% in 2021-22 compared to 3.3% in 2020-21, the survey stated. India has emerged as a net exporter of farm products, with overseas shipments in 2021-22 touching a record $50.2 billion. During 2021-22, agricultural exports reached a whopping $50.2 billion, it added.
The government will also support Hyderabad-based Millet Institute as a centre of excellence, the FM said. Earlier, the United Nations declared 2023 as the International Year of Millets, with an aim to create awareness and increase production and consumption of the grain.
"Digitization of agriculture is one way to reduce the climate impact of farming as well as the impact of looming economic slowdown in certain regions. We expect enterprises and governments around the world including India to accelerate technology investments in agriculture - leveraging advancements in cloud computing, IoT, drones, remote sensing, data, and AI/ML models - to help the sector unlock new possibilities while solving real-world agricultural problems," Krishna Kumar, co-founder and CEO of Cropin Technology Solutions told in an interview with TechCircle.

This can significantly boost food production, improve profitability and reduce operational costs which are crucial in a downturn, he said.
---