ChatGPT now available in $20/month subscription, to offer 'priority access'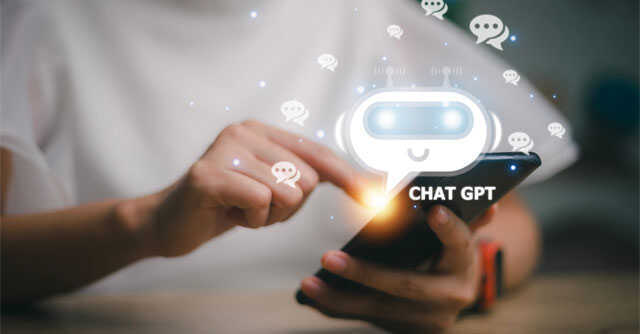 US-based OpenAI's artificial intelligence writing tool, ChatGPT, is now available in a paid subscription model, the company has confirmed. Called ChatGPT Plus, initial access to it will only be reserved for users in the US, although the company has claimed to expand access to customers around the world over time. The premium plan of the AI writing tool will cost users $20 per month (around ₹1,650), and will give users priority access to the tool, including 'faster' response times and early access to new features on the platform.
To be sure, word regarding OpenAI offering a paid usage model of ChatGPT had been doing the rounds for a while now. Initial reports claimed that ChatGPT would be available at around $42 per month (about ₹3,500), but OpenAI appears to have settled for less than half of that price for now.
However, this does not signal the end of free access to ChatGPT for users. The latter will continue to be accessible, but with more users discovering the platform and using it for a wide range of purposes, ChatGPT often shows long wait times, or need users to repeatedly reload the service's usage page, before it can be accessed. As a result, the subscription model may help those who access ChatGPT at regular frequencies the ability to get a more consistent usage experience.

While ChatGPT caught initial headlines thanks to its ability to synthesise stories based on simple, short text forms, the rise and propagation of the tool has brought to the fore important questions regarding the efficacy of AI in writing. US publication Cnet, for instance, faced plenty of flak after it was reported to be quietly publishing AI-written articles that are mostly targeted to rank high on search engine results — an act that could have potentially seen the publication leapfrog others to earn more advertising revenues.
Last month, Buzzfeed also said that it would be using AI to create and personalise content for its users, and it would be using a tool based on OpenAI's products for the same.
The updates come even as OpenAI has clearly stated that tools such as ChatGPT have clear roadblocks, such as the latter not having any context of current affairs beyond 2021. Google is said to be working on an AI writing tool to rival ChatGPT in this regard. Called Apprentice Bard (as reported by CNBC), the tool will seemingly have knowledge of recent affairs too, instead of simply taking cues from a dated data set that it is trained on.

Indian startups are also looking to build solutions based on ChatGPT. On Wednesday, Mint reported that companies such as emotion-analysis AI firm Entropik, e-commerce firm Flipkart, and even large-cap IT services firm Infosys are building solutions based on ChatGPT in order to augment existing chatbot interfaces and customer services.
---