Apple posts double-digit growth in India, to open retail stores soon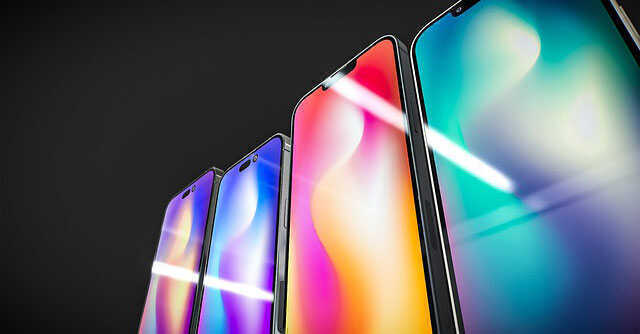 India continues to be a bright spot for Apple even as its global revenue declined in the December quarter due to the disruption of iPhone production in China. Apple posted double-digit growth in India and set a quarterly revenue record during the quarter, chief executive Tim Cook said during the earnings call after the company announced its Q1 2023 results on Thursday.
"And looking at the business in India, we set a quarterly revenue record and grew very strong double digits year over year. And so, we feel very good about how we performed, and that was -- that's despite the headwinds that we've talked about. Taking a step back, India is a hugely exciting market for us and is a major focus," said Cook.
Cook also said that Apple will soon open its retail stores in India.

"We brought the online store there in 2020. We will soon bring Apple retail there. So we're putting a lot of emphasis on the market," he added.
Apple Store is the company's flagship store known for its glass front design, premium location, customer-friendly approach, and trained experts called Apple geniuses who can provide hands-on technical support. Mint reported last month that
Apple is hiring workers for its offline stores, which are expected to open in Delhi and Mumbai in the first half of this year.

"Among the highlights of Apple's results call was a reinforcement of the commitment to bringing Apple Retail to India. One only invests in retail when you are confident of the growth prospects of the market," Faisal Kawoosa, chief analyst and founder of techARC, said in a Twitter post on Friday.
Kawoosa added that offline still sells 65% of smartphones to end consumers.
Apple was one of the few brands in India that saw an increase in shipments last year. According to International Data Corporation (IDC), Apple is estimated to have shipped around 6.5 million iPhones in 2022, up from 4.8 million in 2021. December was the most successful quarter for Apple in India.

Sanyam Chaurasia, analyst at market research firm Canalys said that Apple shipped 1.9 million iPhones in the December quarter and was the sixth leading smartphone vendor in India. Navkendar Singh, associate vice president, devices research at IDC, also said that iPhone shipments were slightly less than two million.
Apple also became the first brand in India to export smartphones worth $1 billion in a month, last December, according to an ET report last month.
Overall smartphone shipments in India declined by 9% YoY in 2022 to 152 million units, according to a Counterpoint report. Apple continued to lead the premium smartphone segment (above ₹30,000), which accounted for 11% of the shipments and 35% of the revenue of the total market in 2022. The iPhone 13 was the top-selling model in 2022. Apple also led the market in Q4 2022 in terms of shipment value, the report added.

IDC's Singh noted that the growth was limited by the supply issue and could have been more.
Analysts attributed Apple's growth to its aggressive promotions during festive season sales. Cook also acknowledged the role of the financing options in growth in India during the earnings call.
"There's been a lot done from financing options and trade-ins to make products more affordable and give people more options to buy. And so there's a lot going on there," said Cook while talking about India.

India is also emerging as a major manufacturing destination for Apple as the company started assembling its latest iPhones in India within weeks of its global launch. Apple is looking to expand production in India as it looks to diversify manufacturing and reduce dependence on China. Last month, Piyush Goyal, union minister of commerce and industry, said at an industry event that Apple is planning to expand iPhone production in India from the current 5-7% to 25% of its overall production.
Apple's overall quarterly revenue declined 5% YoY to $117.2 billion, making it the largest quarterly decline for the company since 2016. Cook attributed the decline to the strong dollar, the disruption of production in China, which impacted the supply of iPhone 14 Pro and iPhone 14 Pro Max, and the overall macroeconomic environment, which has impacted consumer spending.
iPad and Services were the only verticals that saw growth during the quarter. Revenue from iPad grew 29.66% YoY to $9.4 billion while services revenue grew 6.4% YoY to $20.77 billion.

---