Creating value for fintech with metaverse and web3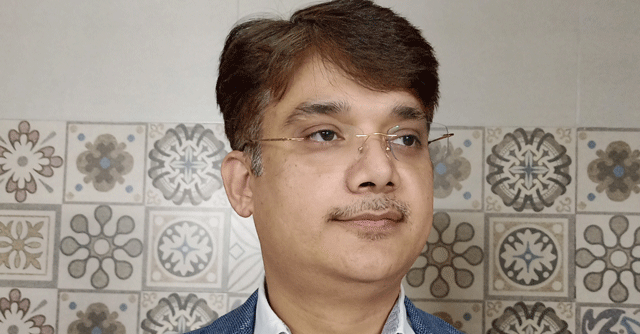 The term 'metaverse' has gained significant attention in recent years, especially in the technology and gaming industries. Tech innovators and business leaders are excited about the metaverse's potential to create new and immersive virtual experiences and to enable new forms of social interaction, entertainment, and commerce. Similarly, web3, also known as the 'Semantic Web', refers to a vision for the future of the internet, where web pages and data are linked and organized in a way that allows machines to understand and interpret the meaning of the information.
The global fintech technology market is currently estimated to be worth over $150 billion and is expected to grow from $61.8 billion in 2022 to reach $426.9 billion by 2027, at a CAGR of 47.2% during the forecast period. In fact, fintech investment in India has significantly increased, where over $19 billion of fintech funding and 18 fintech unicorns joined the wagon in 2021 and 2022.
Customers' increasing need for e-commerce and mobile banking platforms that provide a user-friendly environment for completing financial transactions is expected to fuel the worldwide fintech market. As banks and insurance organizations gradually replace outmoded operating systems with cutting-edge technologies, the need for fintech among businesses is anticipated to rise.

Potential Business Opportunities and Possibilities for Fintech
The adoption of the metaverse and web3 technologies could provide new opportunities for growth and innovation within the fintech industry. It could potentially increase the market's size and offer new possibilities such as Immersive Customer Experience for Financial Services, where using Virtual Reality or Augmented Reality technology, fintech applications within the metaverse may allow users to see and interact with their financial data in more organic and interactive ways.
The metaverse can offer a virtual environment and by facilitating Collaboration & Innovation, organizations and fintech firms can share ideas, experiment with new technology, and create new goods and services, potentially fostering innovation and expansion of the fintech sector. Moreover, Robo Advisors or Financial Advisory Services, which are digital financial advisors can help people make investment decisions within the metaverse. Additionally, they could use algorithms and Artificial Intelligence to provide personalized recommendations to users.

Opportunities to attract Gen Z
Web3 and the metaverse's adoption may open new avenues for enticing Gen Z users to virtual platforms and services. With that, the creation of online courses and training programs in finance that are suited to Gen Z's demands and tastes can play a crucial role. Therefore, Virtual Financial Education and Training Programs could engage and teach them financial information and skills through gamification, interaction, and social media. The development of Virtual Financial Planning and Investment Tools that are personalized, can provide Gen Z users with a sense of control and ownership over their financial futures.
This further leads to the creation of Virtual Financial Products. According to the unique requirements and preferences of Gen Z consumers, virtual financial goods, including credit cards and insurance policies, have been created. These goods may offer special advantages that are not available in the real world, and they may be advertised on social media and other digital platforms to increase awareness among them.

The role of decentralized finance (DeFi) in the metaverse
Decentralized finance, abbreviated as DeFi, refers to a type of finance that runs without the need for centralized middlemen like banks or other financial organizations. This type of money is typically supported by blockchain technology. This allows for the creation of new, openly accessible, and secure financial services and solutions. Furthermore, DeFi could be utilized in the Metaverse to develop new financial services and products that are intended just for usage in virtual settings. Moreover, it is imperative to integrate the virtual and physical worlds securely and smoothly.
Significant users who are willing to join and use the available virtual financial services are required for the metaverse to succeed. This would necessitate the creation of engaging and intuitive programs that can draw in and retain users. Therefore, the innovations are helping to improve the accessibility, efficiency, and transparency of financial services, providing new opportunities for growth and development in the industry.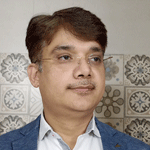 Sanjeev Azad
---
Sanjeev Azad is the Vice-President, Technology at GlobalLogic.
---