T-Hub, AWS to support 10 startups under Drone-Tech Accelerator Program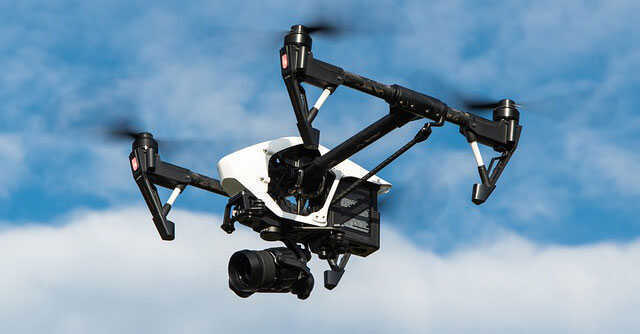 T-Hub, a startup community enabler, has selected 10 startups for the AWS-Intel Innovation Pod for Drone-tech Accelerator program, India's first-ever accelerator program focused on drone technology.
Over 300 drone-tech firms from across India had applied to participate in the accelerator program organised by T-Hub and Telangana State Innovation Cell (TSIC) with backing from Amazon Web Services (AWS) and Intel, it said in a statement.
During its first month of operation in July 2022, the accelerator programme equipped entrepreneurs with the knowledge and experience crucial to accelerating India's adoption of drone technology. The platform is tailored to meet the needs of certain applications in areas such as defence, space, national security, healthcare, public safety, transportation, transit, citizen involvement, agriculture, and many more.

T-Hub selected 10 Infinite, Akin Analytics, Daybest Research, Drogo Drones, Indrones, Oplus Innovation, Senseacre Labs, Vecros Technologies, Vyomik Drones, and Yaralava Technologies, all of whom specialise in drone-tech solutions.
Mahankali Srinivas Rao, CEO of T-Hub, said, "Through the AWS-Intel Innovation Pod for drone acceleration, we will stay focused on supporting startups in the drone tech space with multiple elements like product design leveraging technical and subject matter advisory from AWS, go-to-market strategies and investment pitches."
The entrepreneurs have received guidance and instruction on product design, sales conversion, branding, pitch refining, and financial modelling. The shortlisted firms were also provided with AWS Promotional Credits and access to the AWS Startup Ramp Program.

Along with a thorough curriculum, expert guidance, and opportunities to scale their businesses, the market, and their products, the five-month accelerator program also provided startups with access to workspace and support from value partners during the ideation phase and at the grassroots level of stakeholder interactions.
India's drone industry experienced a boom in 2022, driven by supportive government regulations, rising use cases, and the first public offering of a business within the field. The Economic Survey 2023 released on January 31, showed that land mapping surveys using drones have been completed in 2.15 lakh villages, facilitating the preparation of over a crore property cards as on 2022.
---