Microsoft announces surprise event for ChatGPT-powered Bing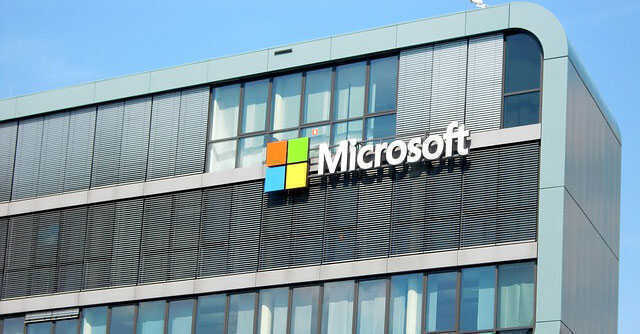 Today, at a special event, Microsoft is anticipated to announce the integration of OpenAI's ChatGPT with Bing, Microsoft's web search engine. The software giant extended official invitations last week to a live event at the company's Redmond headquarters, and has now officially announced the event close on the heels of Google making its ChatGPT rival official, reported The Verge.
The event will begin at 10AM PT/1PM ET on February 7, but the company hasn't said much about what it will announce. However, it's more likely that Microsoft will be concentrating on the reported ChatGPT integration with Bing and its broader partnership with OpenAI.
The CEO of OpenAI, Sam Altman, has also tweeted about the event, strongly implying that such an announcement would be made, and adding that he plans to attend.
hello from redmond! excited for the event tomorrow pic.twitter.com/b7TUr0ti42

— Sam Altman (@sama) February 6, 2023

Microsoft has not commented on rumors of a ChatGPT and Bing combination so far; nevertheless, last week, pictures and details of a new search experience surfaced after being uploaded on Twitter by student and designer Owen Yin.
Bing's ChatGPT integration just appeared for me. Replaces the search bar with a composer for natural-language questions pic.twitter.com/NxZ0k9O92C

— Owen Yin (@Owen_Yin) February 3, 2023
Yin uses Bing as his homepage on Microsoft's Edge browser and on February 3 he noticed the new interface of the browser, The Verge reported. "I didn't do anything to find it," the portal quoted him as saying.
Since its introduction on November 30, 2022, ChatGPT by OpenAi has taken the internet by storm. The chat bot is built on OpenAi's GPT-3 family of big language models, which is then fine-tuned via supervised and reinforcement learning.

Millions of people have signed up to see how well it works. Although it has no inherent knowledge, the AI is able to provide complete answers to queries posed to it by users because of its pattern recognition abilities applied to text collected from the internet.
Reuters reported on February 2 that ChatGPT had 100 million active users in January, making it the fastest-growing consumer application in the history. According to the data, the number of people using ChatGPT every day skyrocketed to over 13 million in January, more than doubling from December.
Microsoft, which had previously invested in the OpenAI and formed a relationship with the firm years earlier, had also vowed to put billions of dollars into the company in order to construct new features, according to Reuters report on January 24.

Following Google's unveiling on Monday of its own artificial intelligence chatbot known as Bard, Microsoft quickly announced the event. Google has announced that its new chatbot will utilise artificial intelligence to translate and simplify search results.
---